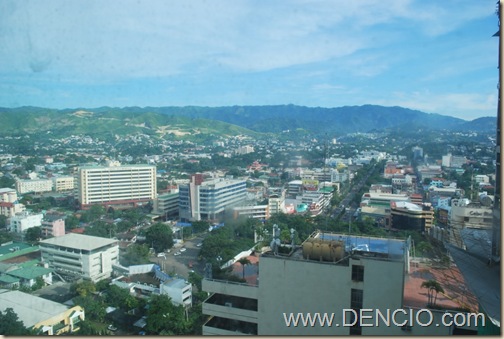 Rise and Shine Cebu City!
Time to Grab Some Breakfast!
Glo Cafe and Lounge is Located at the Second Floor of the Crown Regency Towers in Cebu.
They serve breakfast to the Guest of the Hotel. The Menu was standard, Omelets, Breads, Pancakes and French Toast, Sausages, Fried Rice, Bacons, Salads, Fruit Juice (Powdered), Fruits, Cereals, and Coffee! If there is one thing missing… It is Danggit! No Danggit For Breakfast! :p
The Cafe was well attended. The Crew were very nice and Friendly. A perfect and refreshing way to start your day in Cebu.
Now The Food… These are the food for both Saturday and Sunday. The Only difference was, the second day, they served pork and beans. They labeled it "Home Made Pork and Beans" HELLO! Hunts Kaya Ito! Hehehehe! :p Siguro kung Foreigner ako Maniniwala ako.. But No! Hehehe! :p
They have tons of Bacon and Corned Beef (Argentina) I love It! Hehehe! :p
They have great Pancakes! And When I Said I want a cheesy Omelet… They Made Me A cheesy Omelet! Soo Good! :p
Time to Go To the Beach! :p
Hanggang Sa Muli! Paalam! 🙂
_________________________________
By: DENCIO
Originally Posted On: www.DENCIO.com
Email Me | Post a Comment | Subscribe to My BLOG (RSS) | Follow me on Twitter