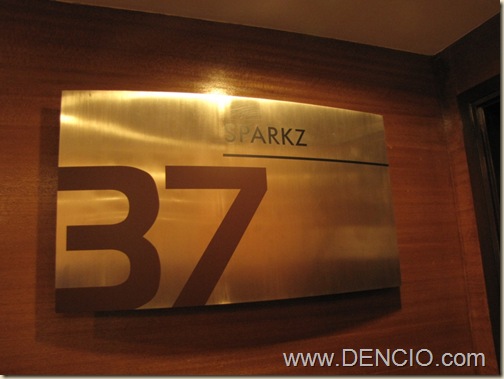 After That Amazing Skywalk Experience, It is time to EAT!
Located at the 37th Floor, Sparkz restaurant offers buffet Dinner for Guests. It just one of the many restaurants inside the Crown Regency Towers in Cebu.
That night, they have a live Band… Cebuanos are known for being good performers.
Sparkz offers a wide array of dishes. They have Japanese, Chinese, Western, Pasta Bar, Salad Bar, Filipino Dishes, and Desserts. The food tastes great too! However the dessert station needs some upgrade. 🙂
The crew were very friendly and Helpful.
One round of Iced Tea is included in the dinner buffet.
Here are the Food Choices for that night.

This buffet is included in our package, but if my memory serves me right, For walk-in customers, the rate is Php800. I might be wrong here, but more or less, it is within that range.
The Dinner Buffet starts at around 6PM and closes at around 11PM.
If you are planning to ride the edge coaster or the skywalk, please visit the buffet after your ride. 🙂
3 More Buffets For this Trip! I'll show you the breakfast buffet Later 🙂
Hanggang Sa Muli! Paalam! 🙂
_________________________________
By: DENCIO
Originally Posted On: www.DENCIO.com
Email Me | Post a Comment | Subscribe to My BLOG (RSS) | Follow me on Twitter