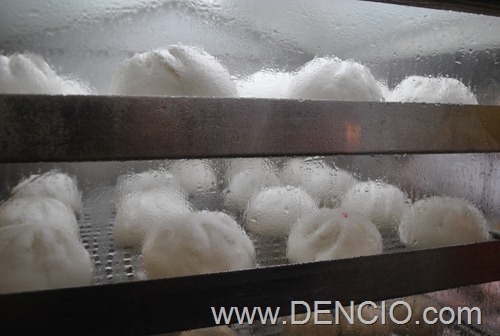 whaPAO!
16 Dr. Sixto Antonio Ave corner Pasig Blvd, Pasig City
Tel: 0917.5009726, 622.5754
Mail: whaPAO.info@gmail.com
Facebook Page
Like the Siomai, another Dim sum favorite is becoming more and more ubiquitous. The siopao business is booming and there is no sign of slowing down! But even if the siopao is available almost everywhere, it is really hard to find the right one for your taste. Aside from that, you are probably tired of eating the same flavor over and over again. A lot have tried to re-invent the Siopao, from the usual Asado and Bola Bola, here comes the ube, cheese, pizza, tuna, chicken, and even chocolate flavored siopao. But they are still essentially the same, steamed buns with different filling and sizes. whaPAO begs to differ, they want to give your favorite siopao a more radical makeover!
What makes whaPAO different from your usual siopao?
Each bun is hand made
The buns are oven baked, not steamed.
Easy to eat, it does not dry out over a period of time.
You eat it with the regular hot sauce, not the traditional siopao sauce.
You can easily see the paper at the bottom of the bun. 🙂 I often forget this! 🙂
And, There are no red dots! Hahaha! Look at their legends, very straightforward right?
The taste was great! I was able to try the Pork Asado and Chicken Adobo Flavor. It was not dry, and the filling was flavorful. But I would want to try it with more filling. Just a suggestion guys, there's room for more filling inside the buns, don't be shy to pack it up 🙂 Together with the hot sauce, It was delicious. This is great snack item and a perfect pasalubong! Very handy and easy to reheat, just pop it in your microwave oven and you're done!
Here's whaPAO's Menu/Prices:
I was able to try whaPAO in the Best Food Forward event 2 weeks ago. The same event where I discovered Manang's Chicken.
Just a few final thoughts.
They are marketing this as the "new siopao" which In my opinion may sound a bit confusing. But does it matter? I am sure that a lot of people would disagree calling it siopao because of the difference in the preparation and presentation. You may call it Asado Roll or Meat Buns or whatever suits you. But If you are still confused, just call it whaPAO!
They only have one branch as of the moment so if you are near the area, go pay them a visit!
I hope they open a store in Makati!
Hanggang Sa Muli! Paalam!
[AD] Want to earn while using Twitter and Facebook! Just Join and Register HERE!
_________________________________
By: DENCIO

Originally Posted On: www.DENCIO.com
Do You Like This Post?
Subscribe to the RSS Feed
Follow me on Twitter
Like us on Facebook
Email Me