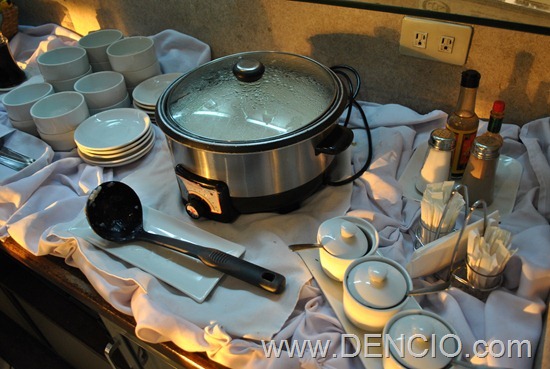 Miascor Lounge Passenger Service (AVIACOR)
Mayin E. Jimenez (General Manager)
mejimenez@miascor.com
Tel: (632) 851-6061 | 852-9397
Mobile: (63 917) 865-6909
Website: http://www.miascor.com/VIP%20Lounge.html
Travel in Comfort and Relax while waiting for your flight in Ninoy Aquino International Airport (NAIA) Terminal 1. Miascor VIP lounge is open to all domestic and international passengers whether you are flying Economy or Business Class. It may be a complimentary access to Business Class Passengers but to those who always fly economy, don't fret! You can also take also benefit from the lounge's services if you have an accredited credit card like the Citibank Platinum Credit Card and American Express Platinum Card Or if you are a member of a tie-up Mileage program of another Airline. (This is not a complete list… please call them to check if your card or membership have access.) As for me, my stay is courtesy of my Citibank Premier Miles Platinum Card – You and 1 Companion can enjoy the lounge for free!
Aside from the Comfort and the Convenience, here's a quick list on what the lounge offers.
Open 24 Hours Daily
2 Conference Rooms & Business Center
Cable TV
Baggage and Coat Area
Male & Female Restrooms with Shower
Flight Information & Paging System
Free Food
Free Drinks (even liquors)
Bottomless Coffee!
Free WiFi (Working and Fast)
Plenty of Sockets for your Chargers
Daily Newspapers and Magazines
Here's a peek Inside the Miascor VIP lounge. We were there in the morning.
Aroz Caldo
Bottomless Taho!
Breads, Panini, Croissants, Danish, Mini Sandwiches, Fruits and Cereals
Jack Daniel for Breakfast
Noodles, Rice, and Adobo
Bottomless Cola, Beer, Juices, and Coffee!
Office Stuff – Computers and Fax Machine (Free to use)
A lounge access at the Airport is a huge perk for travellers. For one, you don't have to pay for expensive airport food. BUT Don't expect super delicious food though. The food was ok, acceptable but it was not that good. Second, you have a safe place to leave your stuff. Third, you get to be productive while waiting for your flight.
To be honest, Miascor lounge is a bit outdated. It looks, feels, and smells old, probably as old as NAIA 1? I hope they upgrade their facilities soon or better yet, open a new one in NAIA 3 since to date, there is no Lounge in NAIA 3. Centennial Terminal (NAIA 2) has Mabuhay Lounge – which I will review later – so a lounge in NAIA 3 is in order.
For those who are curious on what's happening inside this lounge.. well, there you go!
The bottomline for me – It is Convenient, Clean, and Free! Who am I to complain right? :p
Hanggang Sa Muli! Paalam!
_________________________________
By: DENCIO

Originally Posted On: www.DENCIO.com
Do You Like This Post?
Subscribe to the RSS Feed
Follow me on Twitter
Like us on Facebook
Email Me