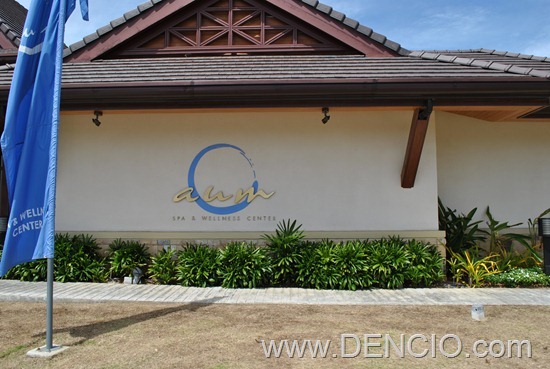 Aum Spa and Wellness Center at the Crimson Resort and Spa Mactan
Mactan Island, Cebu Philippines
Tel Nos. 63-32 401.9999 (CEBU) and 632 728.0005 (MANILA)
Email: info.mactan@crimsonhotel.com
Website | Facebook Page | Twitter
Definitely one of the finest and most beautiful Spa I have ever been to. Aum Spa and Wellness Center offers amazing service using the best equipments and facilities delivered by their excellent therapists.
Aummmmmm… Aummmmm… Repeat! Now you are Psyched!
Crimson Resort and Spa wont be complete without their Spa facility. Located inside the gorgeous sprawling compound of Crimson Resort Mactan, Aum Spa promises excellent treatments which will complete your perfect vacation at the resort. The facility was top notch and every detail was taken cared of. Their therapist were well trained and very professional. When I said that I like my massage hard, Aum Spa gave me one of the best deep tissue massage I had EVER! Pain and Relaxation in all the right places! I swear I almost drooled during the massage. It was amazing.
It started by booking for my treatment. When I got to the spa, welcome drink was served. First you have to change inside their beautiful locker room, then you get to shower, use the sauna and steam room. You can also take a dip in their private pool and Jacuzzi while waiting for your treatment. After that relaxing trip to the sauna, you get to proceed to the waiting room where you will be fetched by your assigned therapist. She will then guide you to your treatment room. Then the magic Starts! – I dozed off, snored, and probably drooled a little – while enjoying my super relaxing Aum Deep tissue Massage! Every Stroke was perfect and heavenly! After the massage, you get to enjoy another round of tea on a Kenneth Cobonpue creation while you wait for the shuttle which will take you back to your villa. 🙂 Talk about Fancy!
Here's a photo tour of Aum Spa Cebu:
Aum Spa and Wellness Center Rates and Price List:
Yes, the prices were steep but definitely worth every penny!
Hanggang Sa Muli! Paalam!
_________________________________
By: DENCIO

Originally Posted On: www.DENCIO.com
Do You Like This Post?
Subscribe to the RSS Feed
Follow me on Twitter
Like us on Facebook
Email Me