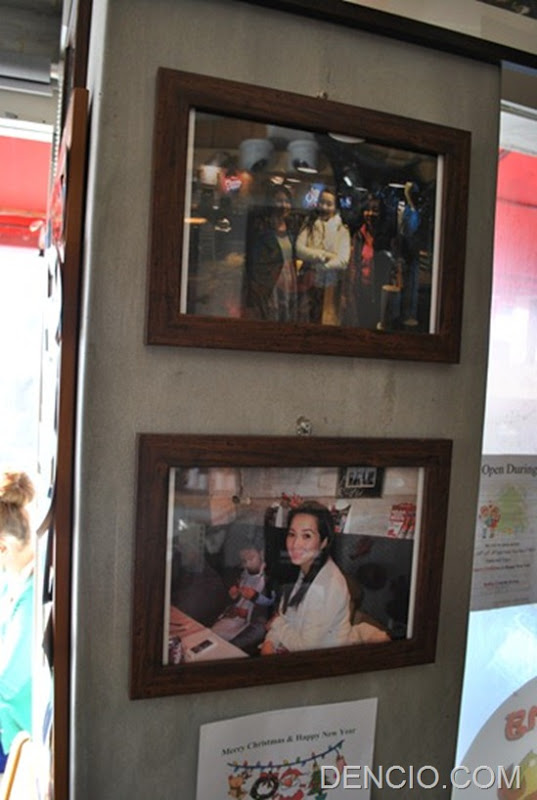 Annyeonghaseyo!
This place was raved by no other than Kris Aquino Herself when she and her family went to Seoul, South Korea last November 2012 (or October, I'm not sure). I think the owner of the place realized how famous she is so he had her pictures displayed inside the restaurant for promotion purposes – which by the way, is a very common activity in Korean Restaurants, Stores, and Shops where they display celebrity pictures who visited their stores, most of the time, they are K-drama and K-Pop Stars.
So when we visited Seoul last December, my Friend suggested that we include this place in our itinerary (Since we are going to Itaewon and Namsan Park Anyway). Like most places in Seoul, finding one particular place is a combination of Luck, Adventure, and a lot of Walking. The Boiling Crab Seoul is located in the Itaewon Shopping Area. To be specific, here is the direction to the place:
SUBWAY Directions: Itaewon Station Exit #4, walk straight about four minutes and turn left just before McDonald's. Pass through the intersection with Juliette's clothing store and Boiling Crab is just past Braai Republic.
The main attraction of the restaurant is the boiling seafood. Snow Crab, Shrimp, Korean Crab, Scallop, Mussels, Clams, Corn, Potato, Sausage cooked Cajun style in one pot, seasoned according to your spiciness tolerance level (there are 3 levels of spiciness) and served right on your wax paper lined table where you get to eat the whole bunch by hand! It costs around 85,000 won (Php3,200) per order which is good enough for 3-4 people.
The bad news… we were too full to eat the entire thing (and I don't eat much seafood) so we opted to order something smaller but uses the same Cajun sauce. So we ordered the mini version, The Lunch Sets.
OMG! This Cajun Something Sauce has an Addict Factor to it! IT WAS SO GOOD! Even without the Chicken, Shrimp, and Crabs… Just the sauce on the Corn and Potatoes is already Super Good! It was made of tomato sauce something with lots of garlic and different spices… I am literally drooling while writing this post! One order of these lunch sets costs 14,000 won (Php530) which in my Honest to goodness to droolness opinion is super sulit! No wonder Krissy Raved about the place! After eating there were still left over sauce at the bottom of the bowl, If I were in Manila – I would probably wipe it off with a bread or rice then eat it! That is how addicting it was for me, I rated myself SPG (Super Patay Gutom)!
If ever I go back to Seoul in the Future, this will definitely be a part of my Itinerary. I will probably be back here at least twice during my future trip and if ever you will be going to Seoul, you MUST drop by this place! The trip going to the Boiling Crab will be all worth it!
And oh… the meal was not perfect, they don't serve rice. I am not sure if it was just for that day or we were all lost in translation.
Here are some parts of the Boiling Crab Menu:
Here's the Facebook Page of the Boiling Crab Seafood in Itaewon, Seoul. South Korea:
https://www.facebook.com/boilingcrab.korea
To Boayo!
_________________________________
By: DENCIO
Originally Posted On: DENCIO.COM
Do You Like This Post?
Subscribe to the RSS Feed
Follow me on Twitter
Like us on Facebook
Email Me
Read More Posts HERE