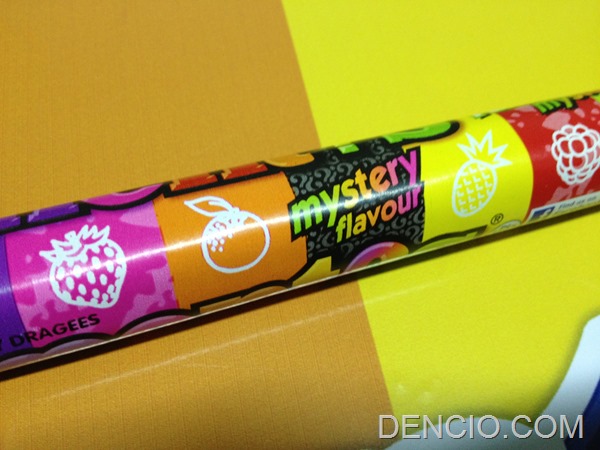 I'm sure you have seen this teaser somewhere. Like you, I am also wondering what's the mystery flavor gonna be. Currently there are six Mentos Fruit Flavors available in every roll of Mentos Candy. With the introduction of a new one, it will complete the 7-Rainbow Colors of Fun!
Grape
Strawberry
Orange
Pineapple
Raspberry
Green Apple
MYSTERY FLAVOR??
What do you think it is? Mango? Banana? Or Durian? 🙂 Let us all watch out for that. Mentos will be revealing it soon!! 🙂
Hanggang sa muli, Paalam!
_________________________________
By: DENCIO
Originally Posted On: DENCIO.COM
Do You Like This Post?
Subscribe to the RSS Feed
Follow me on Twitter
Like us on Facebook
Email Me
Read More Posts HERE