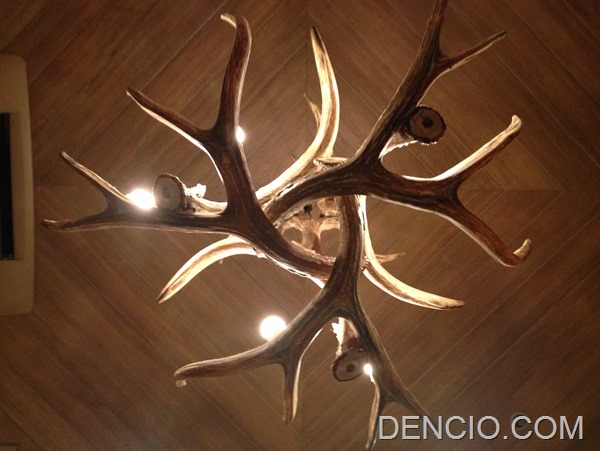 Village Tavern (BGC Philippines)
2nd Level Bonifacio High Street Central, 7th Avenue corner 29th Street BGC Taguig.
Contact Number: (02) 621 3245
Email: villagetavern@bistro.com.ph
Website: http://www.villagetavern.com
Facebook: https://www.facebook.com/VillageTavernPhilippines/
Twitter: http://www.twitter.com/VillageTavernPh
Instagram: @villagetavernph
Village Tavern Philippines is a Member of the Bistro Group
Village Tavern – One of my favorite restaurant in BGC High Street area recently celebrated its first year anniversary this year. And to kick off the event, they revamped their menu and introduced a few new dishes to keep their menu interesting and keep clients hooked! How does this sound? Tomahawk Steak – So catchy, who would not be intrigued by that right?
Here are some of the new Dishes that Village Tavern Introduced:
APPETIZERS:
Crispy Clams with Spicy Lemon Dip: P375+ Crunchy baby clams served with spicy lemon dip.
Roasted Bone Marrow: P295+ Roasted bone marrow (Bulalo) served with sourdough bread and apple cider vinegar dip. This one is probably the deadliest appetizer that I have ever encountered in my life. Literally not for the faint-hearted. The perfect way to eat this according to Chef Josh Boutwood is to spread the bone marrow on top of the sourdough bread, sprinkle with some sea salt and drizzle with apple cider vinegar. Yes, it was really good, but the guilt factor is through the roof! Keep this one away from your loved ones. :p
Bulalo and Beer… Need I say more?
SALAD:
Fully Loaded Romaine Heart: P425+ Freshly-cut romaine lettuce served with crispy bacon, red onions, tomatoes and topped with bleu cheese dressing. I love this salad, although at first, it may taste like your typical salad but once you get a bite of the bleu cheese bits in the dressing, the flavor really gets very interesting. I know that the bleu cheese may not be for everyone but this salad may just change your mind and palate.
MAINS:
Cod Fish: P525+ Pan-seared Atlantic cod fillet cooked with Spanish Chorizo and garlic served on a bed of salt roasted potato. This dish is perfect for those looking for a light dinner. The cod is very flaky and flavorful and the bed of potato makes this dish more filling. The chorizo adds a smoky flavor to the dish but it was not enough to overpower the flavors of the cod. There was about 2-3 slices of potatoes under the fish and the chorizo.
Lamb Rack: P675+ Rosemary infused rack of lamb served with garden peas and mint. I don't really eat lamb because more often than not it tastes weird for me but when I got to try this one it, it was not weird at all. It was oh so very tender and tastes really good. But what I enjoyed most about this dish was the mashed potato. It was heavenly! It was not that smooth, it was coarsely mashed so you can still bite into some potato bits plus the cream… so flavorful!
Now, the leader of the pact! The 35oz Aged, Grilled and  Hand-Cut Tomahawk Steak: P2,895+
The steak was really good and very tender, flavorful juices oozes out on every bite! This Tomahawk Steak is the perfect steak to be shared with a big group. The prize seems a bit steep but once you see the actual size of this meat then you will realize that it is worth every penny.
DESSERT:
Frozen Lime Soufflé: 295+ Light and airy lime-infused frozen soufflé garnished with candied lime and walnut powder. This one was a bit weird for me. This one was a bit weird for me, I can't really describe it… hmm, tastes like a vanilla ice cream with lemon rind in it.. like veggie ice cream. I stopped on the first spoon. If you want a good dessert, go for their double decker cheesecake instead. 🙂
Well those are some of the new additions to Village Tavern's Menu. Here are some of my all-time favorites from this restaurant. The goat cheese and chorizo roll being my ultimate favorite! 🙂
Here is Village Tavern Bonifacio High Street Central (BGC) Complete Menu (as of May 2013):
Click on the Image to Enlarge
Village Tavern also offers happy hour promos where they slash 50% off on some of their drinks.
Well there you go! See you at the Village Tavern Soon! 🙂
Hanggang sa muli, Paalam!
_________________________________
By: DENCIO
Originally Posted On: DENCIO.COM
Do You Like This Post?
Subscribe to the RSS Feed
Follow me on Twitter
Like us on Facebook
Email Me
Read More Posts HERE