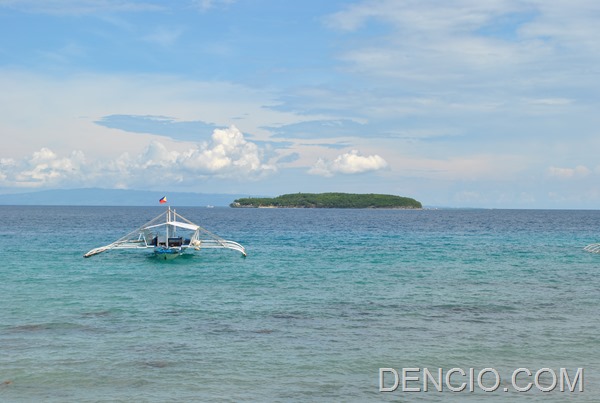 Bluewater Sumilon Island Resort
Location: Sumilon Island, Oslob, Cebu Philippines
Contact Number: +6332-3183129 (Cebu) | +632-8175751 (Manila)
Email: sumilon@bluewater.com.ph
Website: http://www.bluewatersumilon.com.ph/
Facebook: https://www.facebook.com/BluewaterSumilon
Twitter: https://twitter.com/BlueSumilon
It was a dream come true. I have been to a lot of different beaches here in the Philippines but enjoying the sun, food, and the sand in your very own private island resort was a surreal experience. Bluewater Sumilon Island Resort is located 3-4 hours drive south of Cebu Island, it is just a couple of towns away from the southern most tip of Cebu – your jump off point to Dumaguete and Siquijor. Upon arrival on their Mainland Port/Reception area, we were greeted by their super friendly staff. From there going forward, we were officially on vacation. No need to lift a finger on carrying our luggage and stuff.
After the regular check in process of filling-up forms and giving your payment options, they served this amazingly refreshing cold lemongrass drink. While enjoying our welcome drink, the hotel staff presented their Introduction to the Island Presentation. The presentation might bore some people but pay attention since some of the stuff that they will discuss are time sensitive. For example, you don't want to be left behind by the scheduled boat rides in and out of the island because you may end up paying for a special trip. Also, you may want to know when is the best time to catch the disappearing blindingly white sandbar of Sumilon Island!
After the presentation, we still have some time to kill before the 2:00PM boat leaves so we had ad chance to relax and enjoy the beautiful beach at the port. Yes! that is just their waiting area, I can just Imagine how the beach at the island will look like.
After the 10 minute boat ride above super clear waters, we finally arrived at the island. The first thing I noticed about the island was – it was practically untouched. There were a quite a few infrastructures but it was created around the limestone, the trees and the natural surroundings. It was not super developed or overly decorated. I love it! Nature at its finest!
During our stay, Bluewater Sumilon Island Resort only have 16 Villas and a few of them were undergoing renovation. It was really cozy! Upon reaching the island, you need to get your keys from the pavilion/restaurant area. This pavilion is the center of the resort. The pool is here, the restaurant, front desk, as well as the bar.
The Guest Rooms or Villas are located a few steps from the pavilion along the edge of the island. Upon reaching our room and opening it. My initial reaction was – WOW! This is Huge! Their room could probably fit 8-10 people in it comfortably. The design was very minimalist and earthy, very much similar to Bluewater Maribago Resort since they were designed by the same designer. There were 2 queen sized beds, a sun-roofed open shower and toilet area, a mini bar, a huge veranda and of course a TV with digital cable. Wi-Fi was not present in the room but you can get a decent connection in the pavilion area. Rooms are paired by two's, adjoining rooms for large groups are available. All rooms have great view of the beach and a hammock for your total relaxation. You can also not use the air conditioner since you can keep the sliding doors open let the ocean breeze cool your room. There's a secondary mosquito screen door to keep the insects out.
Apart from lounging around and doing practically nothing, there were a lot of activities that you can do in the island. The best part, most of them were for free.
Snorkeling
Kayaking
Trekking
Swimming on the Sand Bar
Diving
Whale Watching (Butanding)
Camping
Glamping
Massage by the Cliff
Room Service
That day, the white sandbar will appear at around 3PM (Low Tide) so we walked towards the other side of the island to catch it. We were in awe when we saw it. It was beautiful! Blindingly white but beautiful! 🙂 Oh, the white sandbar area is the only public part of the island, other people who have boats can visit the sandbar even if they are not guests of Bluewater Sumilon. But there are security check points around the sandbar to make sure that no outsiders can get in the island.
It was awesome! Like the sandbar of Camiguin, only better! You need to ask the hotel staff on when the sandbar will appear so that you can work your schedule around it. If the sandbar is not there, you can always enjoy the infinity pool and the other not so fine sand beaches around the island. Trekking is also a good activity to explore the entire island. A good 1-2 hours is enough to circle the entire island, see the lighthouse and other interesting sights around sumilon.
It was definitely a vacation to remember! I wish I could stay longer but I just can't financially! :p I have not even introduced the food yet!! I will review the food and my whale watching moment on my next posts!! 🙂
If you are interested in Bluewater Sumilon's Packages, visit their website at http://www.bluewatersumilon.com.ph/ they have a lot of promotions and special rates all year round. They even have full board promo packages and day tours. But for the standard rates/room prices of Bluewater Sumilon, room rates starts at around P15,000++ per night. Which in my opinion is not bad for a Private Island Resort.
If I am not mistaken, they have 65% off promos tied to some credit cards.
Hanggang sa Muli Paalam!
_________________________________
By: DENCIO
Originally Posted On: DENCIO.COM
Do You Like This Post?
Subscribe to the RSS Feed
Follow me on Twitter
Like us on Facebook
Email Me
Read More Posts HERE