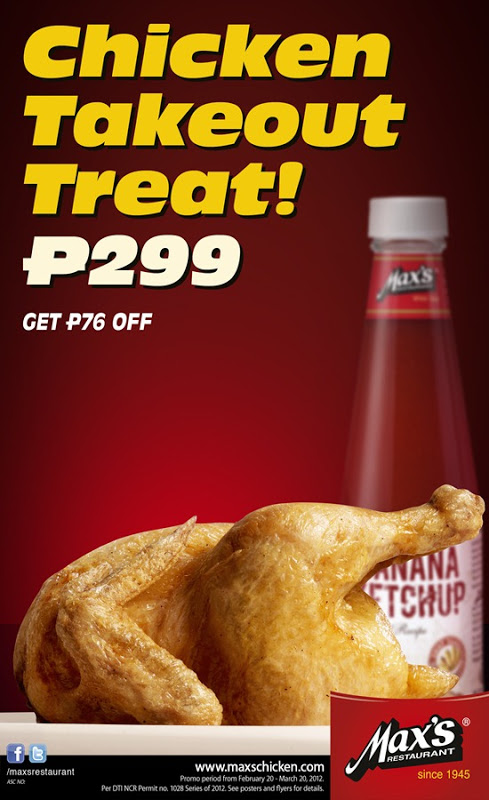 You can have this Sarap to the bones fried chicken everyday! One Whole Max's Fried Chicken is now more affordable at P299 only!
Starting February 20, customers can drop by Max's Restaurants anywhere in the country and bring home their favorite Regular Fried Chicken for only PhP299, saving PhP76 from the original price.
Max's Chicken Take Out Treat will be available nationwide from February 20 to March 31, 2012.
Hanggang Sa Muli! Paalam!
_________________________________
By: DENCIO

Originally Posted On: www.DENCIO.com
Do You Like This Post?
Subscribe to the RSS Feed
Follow me on Twitter
Like us on Facebook
Email Me