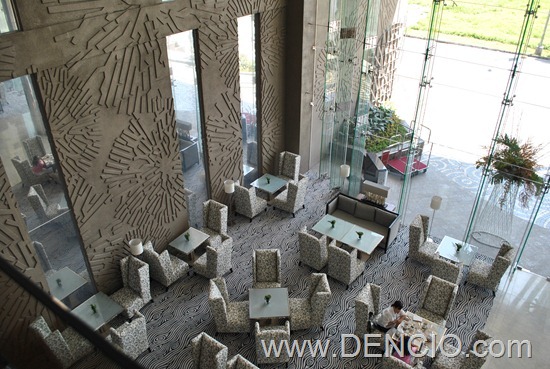 Give your toys a new Home this Christmas. Donate your toys (Old or New) to the Acacia Toy Drive Campaign and you can help Give a smile to other children's faces this Holiday Season. Imagine this, Not only you get to help the kids but you also get to reduce the clutter in your house and free up some valuable space inside your homes! If your kids have outgrown their toys then it is the perfect time to give them to someone who actually enjoys them. It is a win-win situation right? But please, be considerate as well, only donate those those toys that are still in usable condition and actually work. Please separate the good ones from the junk.
It is truly a perfect time to give back. So, How to donate?
Simple! Just Drop by the Acacia Hotel Lobby from December 1 to 15, 2012. Donations will be accepted at the hotels Gingerbread House.
And in case you did not notice, they will be giving away free breakfast buffets and dining discounts to some of the donors. So Hurry! Grab those toys and head over to Acacia Hotel Manila.
Here is the rest of the Details:
"We, like many, believe that Christmas is really for the children. To celebrate this and as a way of giving back, the hotel will soon be launching its very first toy drive entitled CREATE A SMILE: AN ACACIA TOY DRIVE. This special project aims to collect more than a hundred toys that will be given to the beneficiaries of Springboard Foundation (a non-profit organization that raises funds for the improvement of lives of children here in the Philippines).

To entice people to donate, the hotel is giving free breakfast to the first 200 donors who will donate a minimum of two (2) toys per person (unwrapped old or new toy with a total retail value of at least Php 250). Each donor could get as much as three (3) breakfast buffet vouchers upon donation. The FREE breakfast buffet will be at the Grand Acacia Ballroom on December 15, 2012 from 6: 30 AM to 9: 30 AM. Succeeding donors (201st and onwards) will get dining discount at our restaurant. Donations will be accepted at the hotels Gingerbread House in The Lobby from December 1 to 15, 2012."
For more information: Call Acacia Hotel Manila at 02.7202000 | 02.588.5888
Hanggang sa Muli! Paalam!
Dencio
_________________________________
By: DENCIO
Originally Posted On: www.DENCIO.com
Do You Like This Post?
Subscribe to the RSS Feed
Follow me on Twitter
Like us on Facebook
Email Me
Read More Posts HERE