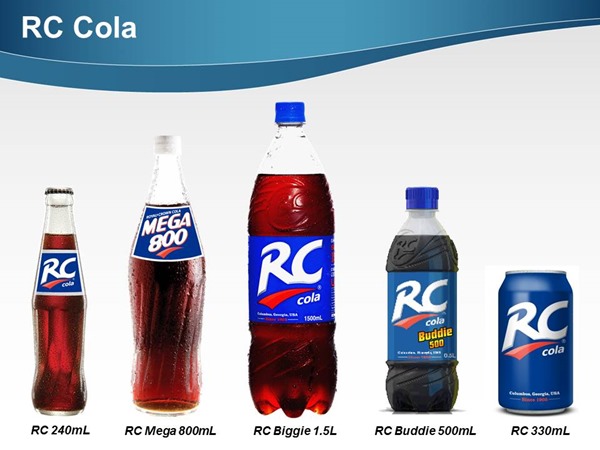 RC Cola Philippines
Facebook: https://www.facebook.com/RCColaOfficial
Twitter: https://twitter.com/RCColaOfficial
I have very vivid childhood memories of RC cola. I still remember enjoying an ice-cold RC Cola during my early elementary school years at St. James Tandang Sora. If I remember it correctly, back then, it only costs between 2-3 pesos per 8oz bottle at our canteen, so I suppose it was cheaper on a regular sari-sari store. Then as time goes by, I remember RC Cola slowly fading away and eventually left the Philippine Market.
Few year years back, I was really excited when I was able to buy RC Cola again. They were back! Upon drinking, It really brought back some fun childhood memories. If Coke and Pepsi has a distinct taste, so did RC Cola. It really has this unique and delicious cola flavor to it.
RC Cola has been back for a while and it seems that they are here to stay. In fact, they have multiple tri-media advertisements and aside from the usual 8oz and 800ml bottles RC Cola is now being sold in more sizes such as the RC Buddie 500ml in PET Bottle, RC 330ml Can and the Biggie 1.5L. All of which are sold cheaper than the other cola brands in the market – for example, RC 1.5L costs only P33 when the other brands costs around P36-40 per bottle! Perfect for Parties and Events!
One thing RC should offer next is a "diet" or "light" version of its cola for the diet conscious clients. Although, upon reading the ingredients, it already contains a bunch of artificial sweeteners BUT it still has regular sugar in it, they probably mixed it up.
RC Cola is available in you favorite groceries and sari-sari stores.
Hanggang sa muli, Paalam!
_________________________________
By: DENCIO
Originally Posted On: DENCIO.COM
Do You Like This Post?
Subscribe to the RSS Feed
Follow me on Twitter
Like us on Facebook
Email Me
Read More Posts HERE