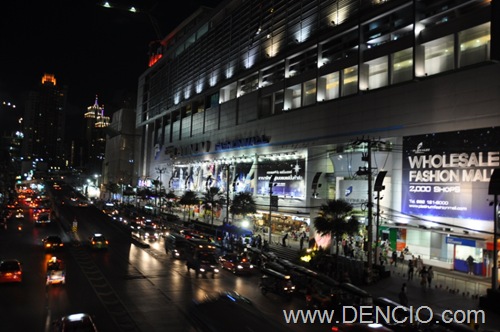 A&W Pantip IT Mall
Bangkok, Thailand
They say that if you are travelling, you must try the restaurants that is not found on your home town. Check out Something New!
And here it is! A&W! Not entirely new but something I Missed! Especially their Rootbeer Float!
We were actually going back to the hotel. We were passing an Overpass when I catch glimpse of this bear! "OI!!!! May A and dabolyu!!!!" ROOTBEER FLOAT! The Probably the best Rootbeer float on earth! Served on the Heaviest Mugs on the Planet! 🙂
RootBeer Dispenser…
Your Choice…
A&W Rootbeer Float 1 Scoop Thb 39.00 (Php 59.00) or 2 Scoops Thb 49.00 (Php 74.00)
Of course, A great way to enjoy your Rootbeer Float is to pair it with their Curly Fries!
A&W Curly Fries Thb 50.00 (Php 75.00)
I really Miss A&W, I still remember eating at their SM Southmall and Megamall Braches!
I hope they make a comeback in Manila! 🙂
Hanggang Sa Muli! Paalam! 🙂
_________________________________
By: DENCIO

Originally Posted On: www.DENCIO.com
Do You Like This Post?
Post a Comment
Subscribe to the RSS Feed
Follow me on Twitter
Like me on Facebook
Email Me