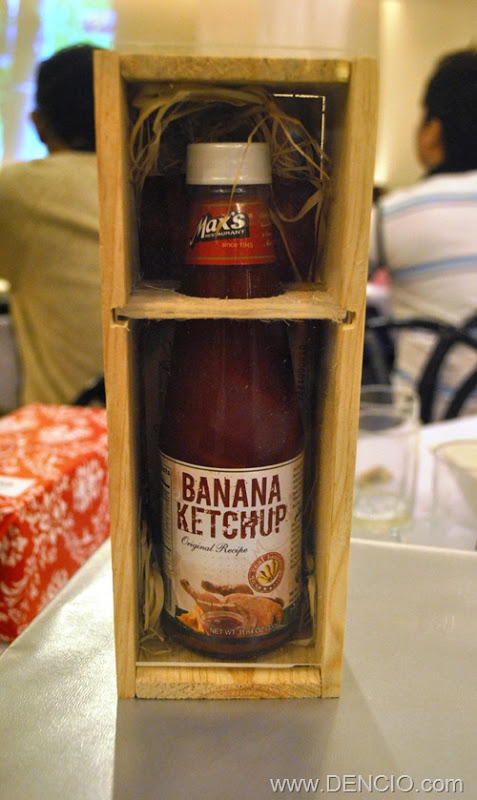 This will be quick!
Have you noticed? Max's replaced Jufran with a new Ketchup! They are now serving their own Ketchup Brand! Goodbye Jufran?!
Max's Restaurant is gradually replacing their ketchup from Jufran to their own Original Recipe Ketchup. Have you tasted the difference? I was given a sample to take home, and for me, its a big, YES! Although Jufran is good… I think this one is Better! Richer and More flavorful. A change for the better for Max's!
How about you? What do you think?
PS: You can still buy Jufran from the Supermarket, but not this one.
Hanggang Sa Muli! Paalam! 🙂
_________________________________
By: DENCIO

Originally Posted On: www.DENCIO.com
Do You Like This Post?
Subscribe to the RSS Feed
Follow me on Twitter
Like me on Facebook
Email Me