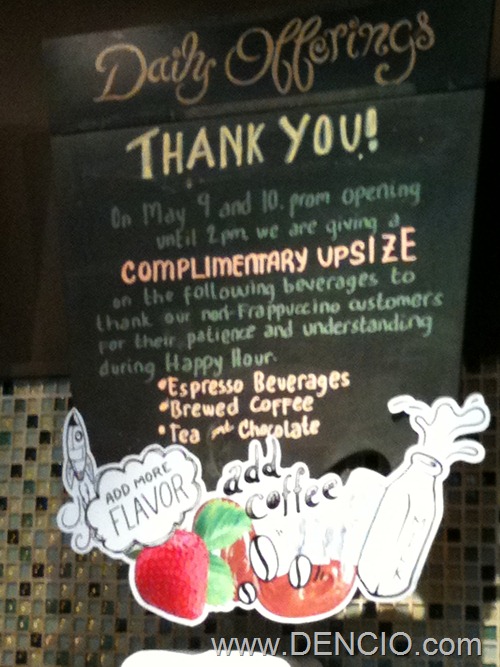 As a Treat to their "Patient" Non-Frappuccino customers. Starting today, 09 May, until Tomorrow 10 May, Starbucks Philippines will offer Free Upgrade to your favorite non-frap drinks. That is one size up on you favorite Brewed Coffee, Espresso, Tea, and Chocolate Drinks. This is the perfect promo for this Gloomy, Cold, Rainy Weather!
Promo is Only Valid For 2 days, May 9 and May 10 2011. Available from Store Opening until 2PM Only.
Oh wait.. Want to Earn from Using Facebook and Twitter?! CLICK HERE! It's simple, just register and you're good to go!
Hanggang Sa Muli! Paalam!
_________________________________
By: DENCIO

Originally Posted On: www.DENCIO.com
Do You Like This Post?
Subscribe to the RSS Feed
Follow me on Twitter
Like us on Facebook
Email Me