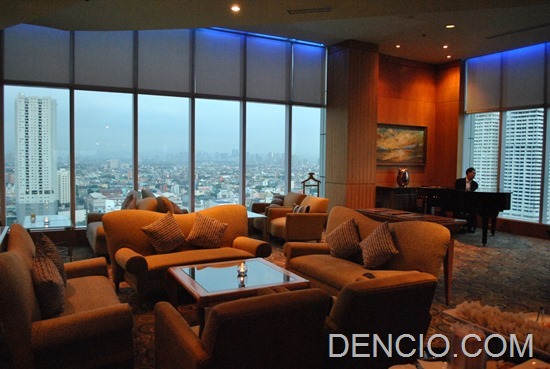 This Post is Rated SPG! 🙂
Pan Pacific Hotel Manila
M. Adriatico corner Gen. Malvar Streets, Malate, Manila.
Email: enquiry.ppmnl@panpacific.com
Phone: 02.318-0788
WEBSITE | FACEBOOK | TWITTER
This is probably my first SPG post! 🙂 Why? because one of Manila' Premier 5-Star Hotel is changing buffet game in town. Instead of competing head on with Manila's buffet Heavyweights like Sofitel, Hyatt, and Manila Hotel, they opted to offer something unique and intriguing instead.
Cocktail Buffet at Pacific 360°
While Most hotels offer extravagant Dinner Buffets to their Clients Pan Pacific Manila tried a different approach by offering a cocktail buffet. Yes! Free flowing alcohol! From 6PM-8PM on weekdays and 6PM to 9PM on Fridays and Saturdays, you get to enjoy as much cocktails, softdrinks, wines, juices, beers, iced tea, rum, vodka and even tequila as you want!
For only Php700 on weekdays and Php900 on weekends you get:
Bottomless Booze
An amazing Dinner! Yes, they also serve dinner and it is included in the price.
A stunning 360 view of Metro Manila's Skyline
Live Music during Fridays and Saturdays
5-Star Ambiance
Cozy and Relaxed Atmosphere
Bottomless Booze (Again)
I must say, this is an amazing Friday night out option with Friends. Where else can you get a sumptuous dinner plus bottomless cocktails for only Php 900? Imagine this, If you were to go out on a bar or let's say a restaurant you would be paying around Php 300 for a glass of mojito, and an additional 300-500 for dinner. I'm sure you get what I'm saying. 🙂 It's a Friday night-out with a Cap on Expenses! 🙂 Pan Pacific Manila may seem far for most people especially if you work north of the Metro but I assure you that your trip will be worth it. Just make sure that you come in early to fully enjoy the entire 3 hours of Drinks, Food, and Live Music.
I'm sure that I don't need to convince you guys some more. So just let me show you around Pan Pacific Manila's Weekends at Pacific 360° – Live Entertainment, Evening Cocktails And A Spectacular Cityscape View At The Pacific Lounge.
So there you go! Now send a note to your friends now and tell them about this one of a kind buffet in the Metro! 🙂
Hanggang sa muli, Paalam!
_________________________________
By: DENCIO
Originally Posted On: DENCIO.COM
Do You Like This Post?
Subscribe to the RSS Feed
Follow me on Twitter
Like us on Facebook
Email Me
Read More Posts HERE