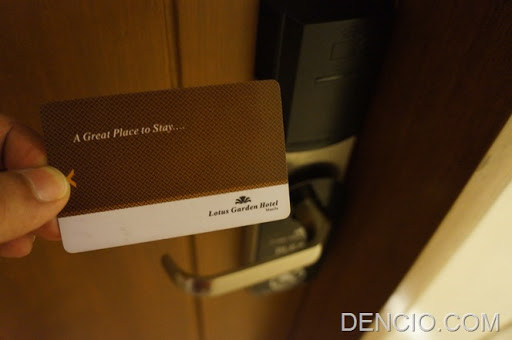 Lotus Garden Hotel Manila
Address: A. Mabini cor Padre Faura Streets, Ermita Manila.
Website: http://lotusgardenhotelmanila.com/
Contact Number: (632) 522-1515
Domestic Toll-Free: 1-800-1-888-1515
Email: lotusreservations@citygardenhotels.com
For some reason, I usually find the City of Manila last on my list whenever I am thinking of having a staycation. Most of the time, bigger cities, business districts come to mind such as Makati, BGC, Ortigas, and even Alabang when listing down possible staycation destinations. I probably find the City of Manila too chaotic, noisy, dirty, unpredictable, and just plain outdated. Even the hotels, apart from the few five star hotels in the city, I find that most of the smaller hotels look old from the outside and there's just too little space – you can literally hail a jeepney from the hotel entrance. Lotus Garden Manila is one of those hotels within downtown Manila – right at the center of Ermita.
Lotus Garden Hotel Manila is located at the heart of Ermita. It is within a 5 to 10-minute walk from Robinsons Place Ermita, Department of Justice, NBI, Taft Avenue, Philippine General Hospital, Ermita Church, US Embassy, Roxas Boulevard, and even Rizal Park. It is situated at the corner of Mabini and Padre Faura and is surrounded by multitudes of Bars, Banks, Restaurants, and antique shops.
This unassuming 3-star hotel looks like your typical hotel in the area. An entrance right beside the road, limited parking space, and a building which have been there for quite a while. Actually, there's a little truth to that since Lotus Garden Hotel is the first hotel of the Lotus Garden and City Garden Group. However, upon entering the hotel, you will know that this hotel still has it when it comes to Amenities and Facilities. Upon entry, you will be greeted by their friendly door men. A few steps from the main door, you will be received at their reception area. You will need to leave your credit card info (or pay a cash deposit) and your room key card will be handed to you together with your breakfast vouchers and complimentary WiFi username and passwords.
The hotel lobby is small but adequate for the hotel size. People were friendly and accommodating and you can really feel the Filipino hospitality in their service. While waiting for them to process your check-in, they will offer you complimentary juice, coffee, or water. The check-in process took around 10 minutes. If there is one thing that I do not like about the lobby and the check-in experience is that fact that I can smell cigarette from the smokers in their lobby bar. The bar is actually enclosed but still smoke seeps out and enters the lobby area. I find it to be a bit of a turn-off. But hey, you wont sleep on the lobby right?
My room is located on the second floor. The rooms on the 3rd to the 6th floor are the smoking rooms. Upon getting to the floor, the smell of the cigarette smoke disappears and the combined smell of new air-conditioning and old interior fills the air. All rooms are equipped with electronic locks with keycard access. Upon entry, you will slowly forget that your initial impression of the hotel based from its exteriors was not so good. The room was spacious, the ceiling was highg enough, it fits 2 double beds and it still has room to walk around, approximately around 30+ square meters. It feels a bit dated due to the absence of natural light and the dark wood furniture and parquet flooring. But everything else is clean and acceptable.
It's a standard room, so everything that you would expect from a standard room is inside your room. Your bed, minibar, coffee making facility, closet, lamps, writing materials, bath towels, hand towels, toiletries, blow dryer, TV, cable, Wi-Fi, and even daily newspapers.
'
Like I said, the room is pretty standard – well except for the price – they have cheaper rates compared to bigger hotel of course but you still get the complete room package. Also if there are a few missing items, that would be the absence of the bedroom slippers and the view. Yes, since I am on the second floor, my view is this.
I'm sure the rooms on the higher floors have a better view.
The room was comfortable. The air conditioner was strong and quiet, there were plenty of hot water in the shower and the pressure was superb, there's a couple of complimentary bottled water, free daily newspaper, the bed was ok (do not expect 5 star hotel beds, pillows, and linens here) it was a spring bed topped with so-so linens and a pair of fresh foam pillows. I am not sure you have other pillow options, I did not ask since I like firm pillows. Surprisingly, the room was generally quiet and peaceful considering that my window is just across the street. I can hear some jeepney mufflers (if they are super loud) from time to time but generally, you wont notice any noise. Housekeeping was fast too, I asked for the TV remote (since I want to watch movies from my USB drive) and they delivered it in less than 5 min.
The toilet was clean and the shower was good. There were plenty of hot water and the water pressure was fantastic.
I had a good night sleep. I like sleeping in total darkness. Actually, I can have one anytime of the day since the heavy double curtains can literally block out 95% of the natural light from the window.
Since the hotel is located within Ermita. Everything is within reach. If I needed something, I can be at the mall in 5 minutes or less. 24-hour fast food restaurants, drugstores, and convenience stores are also 2 minutes away, midnight snack? No problem!
Other than sleep and eat, there's not much to do inside the hotel. Although, they have a small game area but when I was there, it was closed. Lotus Garden Hotel does not have a pool, but they have a small Jacuzzi which you can use. They also have a mini gym and a resto-bar if you want to kill some time.
Lotus Garden Manila is a complete hotel for an affordable price. Of course don't expect stuff to be on the fancier side but everything you will need for a comfortable stay is provided and available for a more reasonable price. Yes, the surrounding area can sometimes be chaotic but as you stay for a while, you will get used to it and appreciate the convenience that the city has to offer. You can walk around the city, eat your hearts out and do whatever 24/7!
For the current Lotus Garden Hotel Manila room rates, you may call them directly but it ranges from P1,800 to P4,000 pesos per night depending on the availability.
As I said, It was a good night sleep. Looking forward to the breakfast buffet. Next…
Hanggang sa muli, Paalam!
_________________________________
By: DENCIO
Originally Posted On: DENCIO.COM
Do You Like This Post?
Subscribe to the RSS Feed
Follow me on Twitter
Like us on Facebook
Email Me
Read More Posts HERE