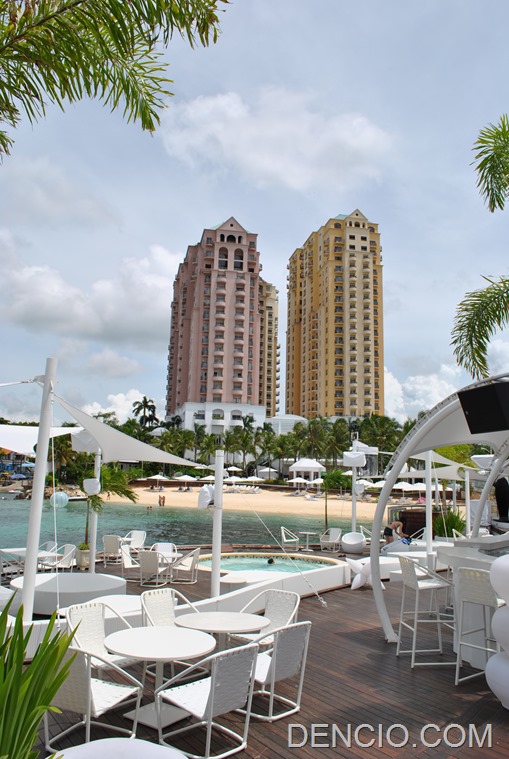 Mövenpick Resort and Spa Cebu
Punta Engaño Road Mactan Island, Cebu Philippines
Contact Number: +63 32 492 7777 (Cebu)
Email: resort.cebu@moevenpick.com ; hotel.cebu@moevenpick.com
Website: http://www.moevenpick-hotels.com/cebu
Facebook: https://www.facebook.com/moevenpickhotelmactanislandcebu
Twitter: https://twitter.com/MoevenpickCebu
Mövenpick Resort and Spa Cebu is (technically) the newest Luxury Hotel and Resort in Mactan Cebu. Opened only last December 2012, Movenpick overhauled the former Hilton Resort and Spa Cebu.
Out with the pink and in with the white (although some buildings are still pink), Movenpick made sure that the transformation and re-branding will not go unnoticed. Movenpick kept the original layout and focused the transformation on the brand and the interior design – particularly at the lobby area.
From Pink to White
I must say, the White was a bit more refreshing to the eye. There are several towers in Movenpick, some are residential and some are guest rooms. At the lobby, you will find Sails Restaurant (Buffet Restaurant), their lobby lounge, the Forum Bar and Lounge, the Spa Delmar, the Pool area, a game room and a Huge Videoke Room for those who love singing.
A few meters away from the beach, you will also see the beautiful Ibiza Beach Club which is said to be the coolest hangout place in Cebu at the moment. Ibiza Beach Club also serves a Brazilian Churrasco Dinner buffet.
These facilities are available to all Hotel Guests and Day-Use Clients as well.
While Movenpick decided to overhaul the lobby area, they opted to keep design of the rooms as they were. Great call I must say since the rooms look gorgeous! Why fix something that is not broken right? I got to tour some of these beautiful rooms and they were are really at the same level as the lobby, here's what they look like.
Here are some photos of Movenpick Cebu's Standard Rooms.
Notice the hotel room numbering? H1413, H stands for Hotel since they also have a residential building.
Yes, they provide Chopard Toiletries even on standard rooms. If I remember it correctly, one set costs around P1,600 pesos.
Now Here's Movenpick's 2 bedroom Presidential Suite:
Movenpick Hotel Cebu's Room rates starts at around P7,000+++ Please call to confirm.
I'm in love with the rooms. The theme was very refreshing and resort-y. It was very bright and vibrant and the presidential suite was just gorgeous and sexy – the tub was almost at the bedside. Looking forward to staying at this hotel soon!! 🙂
So there you go! A peek inside Movenpick Cebu's rooms! If you like what you saw then consider calling them now since even in lean months, their occupancy is high due to foreign tourists.
Hanggang sa muli! Paalam!
_________________________________
By: DENCIO
Originally Posted On: DENCIO.COM
Do You Like This Post?
Subscribe to the RSS Feed
Follow me on Twitter
Like us on Facebook
Email Me
Read More Posts HERE