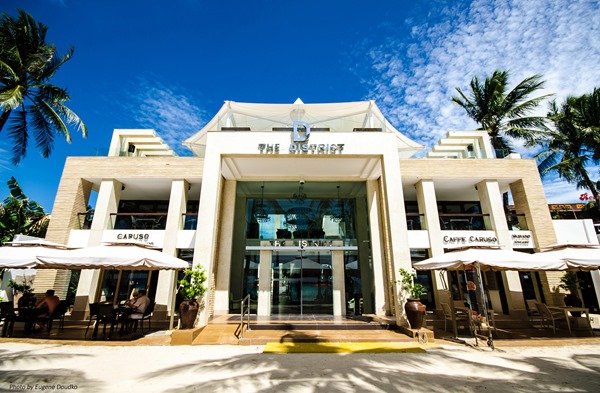 The District Boracay
Location: Beach Front, Station 2 Boracay Island
Email: reservations@thedistrictboracay.com
Boracay Contact Numbers: (63 36) 288.2324 – 27; (63 36) 288.1448
Manila Contact Numbers: (63 2) 994.2707 | (63 2) 234.9058
Website: http://www.thedistrictboracay.com/
Facebook: http://www.facebook.com/TheDistrictBoracay
Twitter: https://twitter.com/DistrictBoracay
Instagram: @thedistrictboracay
If you are one of those people (like me) who does not like going Boracay during summer time because:
The beach is just too crowed
The rates are at their super peak levels
No breaks during the summer season
Then this post is for you!
[PRESS RELEASE]
"From June to September, The District Boracay will give you more reasons to take advantage of the lean season with its four exciting packages: Adventure, Romance, Family Bonding and Celebration!
If you want to have a taste of the ultimate Boracay escapade, go for our action-packed Adventure Package that may be customized depending on your preferred island activity/ies , like mountain bike cruising and cliff jumping at Ariel's point, parasailing, zipline and zorb combo, fly fish, helmet diving and more!
Couples on honeymoon, or those who simply want a romantic interlude, may avail of the Romance Package that comes with one 1-hr in-room massage, 1 set dinner, and 1 hr Sunset Paraw sailing.
Families and friends wanting to escape and take a short break from the city madness may choose from the Family Bonding Package – where kids 10 years old and below get free accommodation, Caticlan airport transfers, and breakfast, plus one activity for the whole family, or the Celebration Package that comes with unlimited drinks (alcoholic and non-alcoholic drinks) for 3 hours at the Star Lounge, one buffet dinner, and the option to tag a friend for free!
Package rates start at PhP 9,360 per person, and come with a 3-days-/2-nights accommodation in a Deluxe Room, roundtrip airport transfers (from/to Caticlan) and daily breakfast at Vigan Grill."
Contact The District Boracay for More Information and Inquiries on how to personalize their packages.
For DENCIO.COM's review of The District Boracay Click HERE.
Hanggang sa muli! Paalam!
_________________________________
By: DENCIO
Originally Posted On: DENCIO.COM
Do You Like This Post?
Subscribe to the RSS Feed
Follow me on Twitter
Like us on Facebook
Email Me
Read More Posts HERE