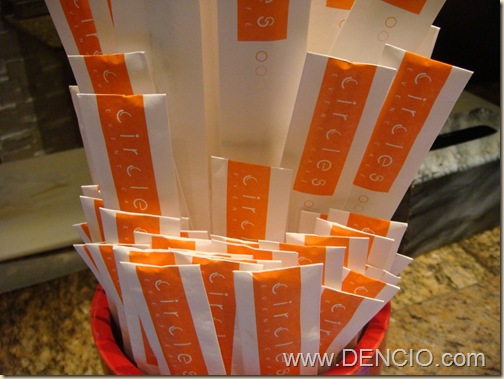 Circles Event Cafe is Located inside The Makati Shangri La. Circles Event Cafe aka "Circles" for most people offers one of the country's most sought after Buffet. Technically, in terms of size (and price), it is second to
Spiral at Sofitel
from Mondays to Saturdays. What about Sundays? For one reason, during Sundays, it becomes a totally different story when
Dusit Thani
Opens the Doors of its 4 restaurants for your total gastronomic adventure! 🙂 Circles boast a wide range of Delectable meals to satisfy every diner's cravings. Japanese, Indian, International, are only some of the stations you can find in their famous buffet line-up.
They serve buffets everyday but during Friday and Saturday nights, they make it extra special. They offer something extra to their standard set. For Friday nights they call it Seafood Night and On a Saturday night, they offer Barbecue Night! Extra food Means Extra Charge Also… Their Friday and Saturday rates are Higher than their Regular Buffets. the food quality and the service was excellent as expected. It was a great dining experience.
BBQ night it is!
A lot was offered that night but I was not able to find one of my buffet favorite treat.. Sukiyaki Soup! SAD! 🙂 But still… there was A LOT more to indulge on! My Favorite? the Pork Roast! Waaahh! So Good! Smothered with the Red Wine Sauce and eaten with their Mashed Potato! YUM! The BBQ station was also a treat, from sausages to fish to lamb kebabs.
Here are the rest of the Dishes that They offered during that Great Saturday Dinner!
(Prepare your bandwidth, this may take a while :P)
What a wonderful Meal! I have to Go back Sometime! 🙂
The Price? the regular price for the BBQ night buffet was Php 1,900net but we got a discount courtesy of AMEX Platinum.. We only Paid Php 1,600 per person 🙂 (Which is the price of the regular buffet) I know it is a bit Hefty, but it was worth it! 🙂
_________________________________
By: DENCIO
Originally Posted On: www.DENCIO.com
Email Me | Post a Comment | Subscribe to My BLOG (RSS) | Follow me on Twitter