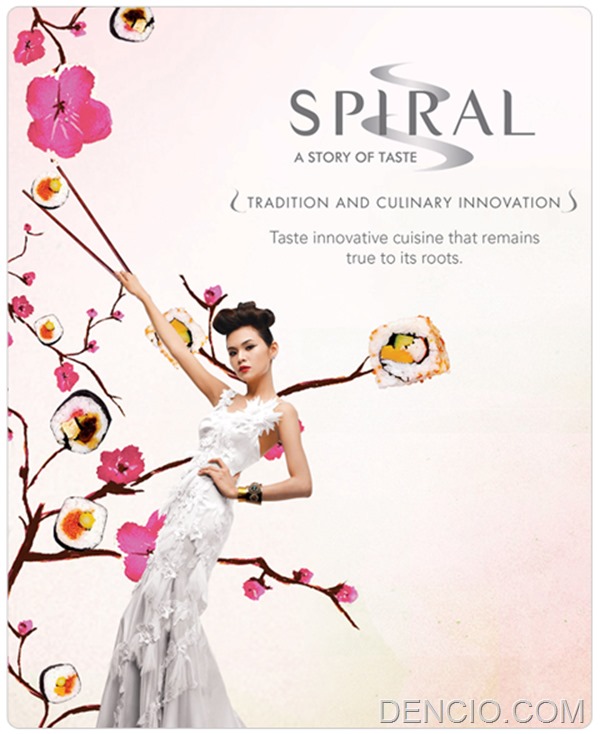 If you have a VISA Card and you are planning on having lunch at Spiral at the Sofitel Philippine Plaza, well you are in luck. Starting April 15, 2013 until August 15, 2013 you only need to pay for 3 for every 4 diners if you pay using your VISA Platinum, Infinite or Gold Cards.
Here's the fine print:
Eligibility
The Promotion is open to all principal and supplementary holders of Visa Gold, Platinum and Infinite cards issued in Philippines and abroad.
Promotion Mechanics and Conditions
The Promotion commences on April 15, 2013 and ends on August 15, 2013
Visa cardholders can avail of a 3+1 (buy 3 get 1 free) offer on all buffet lunch at Spiral.
Offer is valid for all days of the week (for lunch buffet only).
There is no limit to the number of free lunches that can be availed. Cardholders may avail of 1 free lunch for every 3 paid lunches.
The get one free offer is only available to a party of 4 or multiples of 4
All 3 lunch buffets have to be charged to one Visa card to avail of the free offer.
A principal Card account is treated separately from the supplementary Card account.
Transactions for the principal account will be considered separate from transactions of the supplementary account and vice versa.
This promotion cannot be used in conjunction with any other Sofitel promotion and discount.
Per DTI NCR Permit No A1-0270 series of 2013.
As of April 28, 2013: Here is Spiral Manila's Buffet Rates (Before the Promo)
So, let's say that you will dine in a group of four on a weekday lunch, you only need to pay P7,295.82 (4pax) or 1,823.95 per person instead of 2,431.94. That is equivalent to 25% Discount per person! Not bad right?! 🙂
Click here to read my recent review of the NEW SPIRAL BUFFET.
Or you can book a table now via their website: http://www.sofitelmanila.com/en/spiral.html
Again: Open to VISA Platinum, Infinite, and Gold Cards issued by any bank locally or abroad.
Hanggang sa muli, Paalam!
_________________________________
By: DENCIO
Originally Posted On: DENCIO.COM
Do You Like This Post?
Subscribe to the RSS Feed
Follow me on Twitter
Like us on Facebook
Email Me
Read More Posts HERE