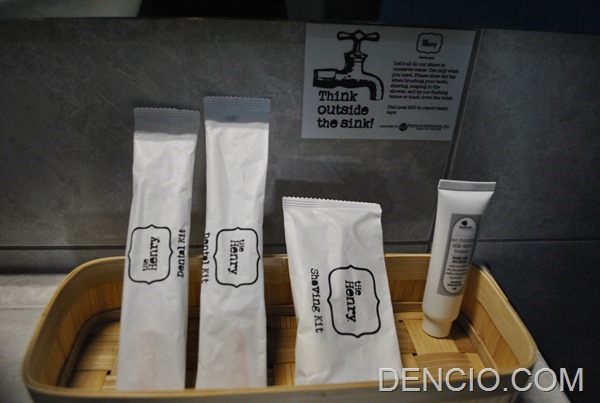 I was watching my favorite show – Friends – for the nth time and I stumbled upon this episode where Chandler and Ross checked-in on a hotel. I found it so funny and relevant that I decided to write a post about it. The back story was they went out of town to stay in a hotel room that was originally meant for Chandler and Monica (Monica was busy so Ross took her place). However, their original reservation got cancelled for some reason so they were forced to book the only available room that day – a $600 suite. They felt that they were ripped off because of the steep price so they decided to take everything that they can or ask from the hotel to get their money back. They took literally EVERYTHING, from the complimentary fruits at the lobby, to several pieces of "Complimentary" Toiletries the hotel has to offer.
Watch the hilarious clip below to see what happened.
(Copyrights to the Owner. Due to some sharing limitations of this video, it can only be seen via a computer, audio only for mobile.)
Like me, I'm pretty sure that some of you felt a little bit guilty about this. I am not sure why, but I love taking home those little bottles of shampoos and soaps from my room. In fact, I already have a bunch of them here at home. That is OK! Now, what is the line between stealing and getting what the hotel owes you?
"Hairdryers? No No No! But the Shampoos and Conditioners? Yes Yes Yes!"
I have had my fair share of travel and hotel room experience and I am proud to say that I have not went that far when it comes to taking stuff inside my hotel room. Usually, here are the items that I take home with me upon check-out.
Soap
Shampoo (Especially the branded ones)
Bath gel
Dental Kit
Shower Cap
Complimentary Bottled Water (If still available)
Newspaper of the day
Twining's Tea Bags
Re-usable laundry bags
Hotel Slippers
Hotel Pen and Notepads (I love hotel pens)
I must admit, sometimes I accidentally get to take home the key card as a souvenir since on some hotels, upon entry to your hotel room, there is already one key card inserted inside the power switch so I ended up having 3 and I only have to surrender 2. I have talked to some of my Hotelier friends about this and all of them said that this should not be the case especially for the RF and Magnetic key card since they are a bit expensive. If I am not mistaken, a card costs around P300 each. Some hotels allow this and they even encourage you to take it home as a souvenir but for most, this is not the case. Perhaps you can ask?
The salt shaker is off limits, but the salt…?
I know that the video above is a bit exaggerated but they nailed the point. I believe that if you start taking home light bulbs, LAN Cables, Remote Controls (Yes, even the battery), Pillows, Towels, Hangers, Hair Dryers, Holy Bibles and Extension Phones from your room then you may be have some real problem. These actions draws the not-so-fine line between stealing and getting what is yours inside the hotel.
My tip is, if you find something inside your hotel room that you really, really like or really want, you can just ask the hotel if they are selling them. Some hotels sells their pillows, towels, comforters and sheets. If they are not selling the item, I'm sure someone from the hotel knows where they got it. Aren't you afraid on getting caught during check-out? That would be so embarrassing. They check the room you know! :p And for the sake of argument, if you managed to take them home without being caught, you will eventually realize that what you did was wrong. That's so uncool!
Ouch right? So how about you? What stuff do you usually take home from your hotel room?
Hanggang sa muli, Paalam!
[UPDATE]
Here's the complete video (longer version) of Ross and Chandler's Vermont Hotel Adventure. This video also includes the clip shown above. Unfortunately, the clip is also only playable on the PC. Audio only for mobile devices (Phones, Tablets).
_________________________________
By: DENCIO
Originally Posted On: DENCIO.COM
Do You Like This Post?
Subscribe to the RSS Feed
Follow me on Twitter
Like us on Facebook
Email Me
Read More Posts HERE