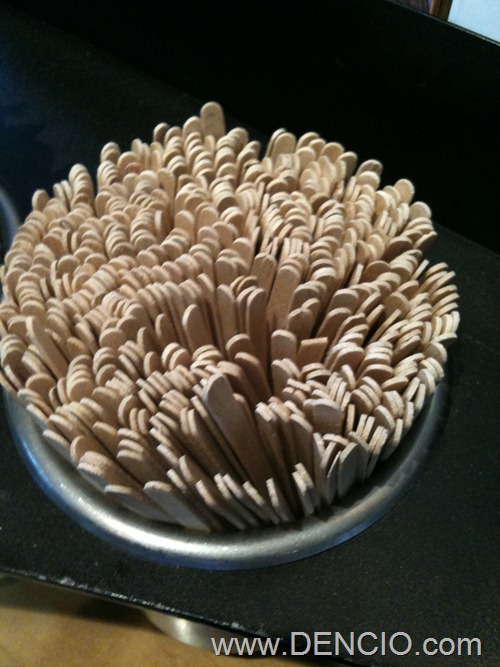 This will be quick!
I just noticed this morning that Starbucks already replaced their usual plastic stirrers with a somewhat more environment friendly version – wooden stirrers/popsicle sticks. And they already changed their logo locally – they started with the cups, the signage will follow soon.
Remember: "It takes all of us to make a difference." Do your share! 🙂
My Favorite Starbucks Drink is not on the menu: Classic Chocolate w/out Vanilla Syrup.
What's yours?
Hanggang Sa Muli! Paalam! 🙂
_________________________________
By: DENCIO

Originally Posted On: www.DENCIO.com
Do You Like This Post?
Subscribe to the RSS Feed
Follow me on Twitter
Like us on Facebook
Email Me