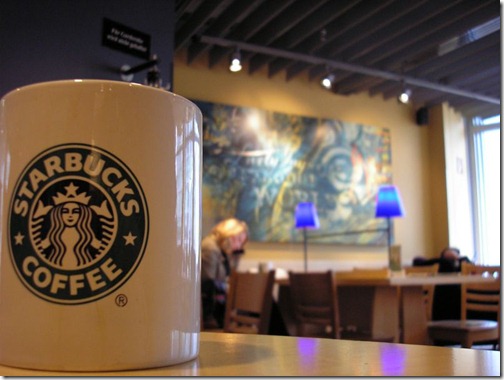 Yes, you got that right! No Frills, No Strings Attached! Just Free Upsize from Starbucks!
WEH!
Starting Yesterday (01 March 2011) until Sunday (06 March 2011). All Starbucks Branches in the Philippines will be Offering Free Upsize to your favorite Drink. That's one size up from what you paid for! All you need to do is ask! In my case, I did not have to do anything!
How Cool is that! The question now is Why? Is it their anniversary? a celebration? Probably not!
The catch?! This is actually in preparation for their upcoming price increase. But according to them, the price increase will be very minimal – an average of P5.00. The price increase will start after the promo.
A good move from the management I must say, since price increase is inevitable anyway.
So?! What are you waiting for?! Rush to your friendly neighborhood Starbucks branch and ask your favorite barista about it!
PS: This is not applicable for HSBC's Free Tall Drink Promo 🙂
Photo Credits: http://images.google.com
Hanggang Sa Muli! Paalam! 🙂
_________________________________
By: DENCIO

Originally Posted On: www.DENCIO.com
Do You Like This Post?
Subscribe to the RSS Feed
Follow me on Twitter
Like us on Facebook
Email Me