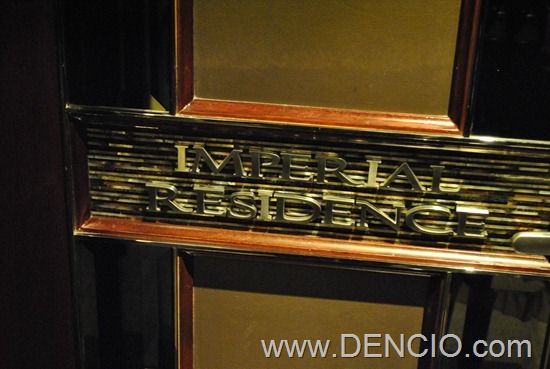 Sofitel Philippine Plaza Manila
CCP Complex Roxas Boulevard Pasay City, Philippines
Tel: +632.5515555
Fax: +632.5515610
Mail: room.reservations@sofitelmanila.com
Global Site: http://www.sofitel.com/gb/hotel-6308-sofitel-philippine-plaza-manila/index.shtml
Sofitel Manila's Microsite: www.sofitelmanila.com
FACEBOOK | TWITTER | YOUTUBE
6,900.00 U.S. Dollar
539,151.00 Japanese Yen
5,548.00 Euro
8,137,500.00 South Korean Won
22,078.00 Malaysian Ringgit
43,916.00 Chinese Yuan
300,000.00 Philippine Peso
Yes, I know! You can buy a House or a Car with that Amount!
From the Country's Premier 5-Star Luxury Hotel, this is probably the Most Expensive Hotel Room in Metro Manila! Priced at whopping Php300,000.00 per night, Sofitel Manila's Imperial Residence is THE Hotel room for the filthy rich and super famous! They did not divulge the previous occupants of the room but mostly they were business men or women.
OK Wait! – to be perfectly fair and honest, Php300K sounds ridiculously high but it is the actual regular price of this suite, but sometimes, depending on the demand, they offer the suite at a discount… Say, Around Php200,000.00! That's 33% Off the published price – the lowest it can get.
Sofitel Manila's Imperial Residence is an Upgraded and Modern Version of their then Presidential Suite which was designed by Madam Imelda Marcos herself. Now you're getting some Idea on the kind of people that stayed on this Room… A room fitted for Politicians Royalties!
Before we take the tour of Sofitel Manila's Imperial Residence. Let's me give you an overview on what you'll be getting from the hefty Php300K price tag.
6,200 Square Feet of Space
The Imperial Suite (Masters Bedroom with a super big bathroom)
4 Extra Standard Rooms right outside your Room (For your entourage and friends)
1 Servants Maids Room
A 10-seater dining room/Conference Room
A fully furnished Modern Kitchen
A big Living Area with a Home Entertainment Showcase (Huge TV + Bose Surround Sound System)
Your private office with Private Bath
iPad with internet WiFI access
180-degree views of the city and the bay
323 square feet of outdoor living area overlooking the bay
Top-end hotel security and privacy systems
Dedicated 24-hour Butler and Concierge services
Personal shopper's services
Complimentary use of helipad with direct access to The Imperial Residence
Plus all the luxury that you may need from a Hotel Room
And wait for it… Free Breakfast for 2! Yes! The standard free Breakfast is for 2, but this can be arranged during booking.
I am just not sure if you will be assigned a personal butler though. There is a Butler Service.
I think this room is perfect for Celebrities (Foreign) who will be staging a concert in the MOA Arena. It can fit the celebrity plus the whole entourage!
Anyhoo… Enough of my Opinions and Commentaries. Here's a look inside Sofitel Manila's Imperial Residence.
The Hallway to the Imperial Suite.. There are 2 additional rooms on each side
Computerized, Centralized, Touch Screen Control Panel for lights and temperature
Your very own private office with a see-through private bathroom 😀
All the connections you'll need!
The Master's Bed and Tub
Bose Dock for your iPod or iPhone
Now, this is Your Maid's Room 🙂
Again, this Room (not the one immediately above) is Fitted for Royalties. I am really happy that I was able to take even just a tour of this room. As for the Standard Rooms, I'll review them separately 🙂
Honestly, learning that there are rooms that are this luxurious and expensive, I will not be surprised if I get corrected on this claim anytime soon. I would love to be overruled that this is not the most expensive Hotel Room in Manila or The Philippines. Perhaps there are other hidden Suites out there that are more expensive that this one. My bets? – Hmmm… – Manila Hotel, Maxim's Manila, Shangri-La, Peninsula Manila, and Amanpulo Resorts! We'll see! 🙂
The Imperial Residence is open for booking, but not online. You need to drop by the Sofitel's Front Desk and they will be happy to assist.
Hanggang Sa Muli! Paalam!
_________________________________
By: DENCIO

Originally Posted On: www.DENCIO.com
Do You Like This Post?
Subscribe to the RSS Feed
Follow me on Twitter
Like us on Facebook
Email Me