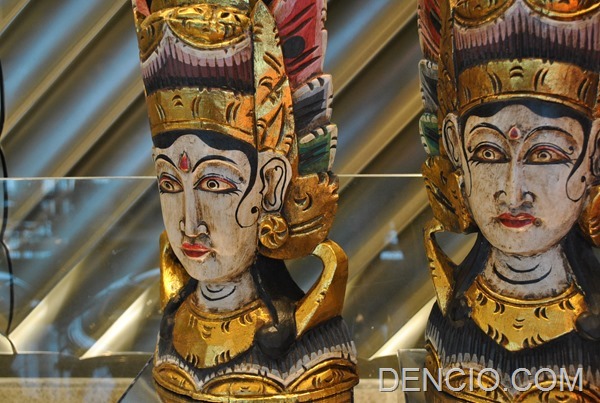 Crimson Hotel Manila (Alabang)
Filinvest City, Alabang Muntinlupa City
Phone: +632.863.2222
Website: www.crimsonhotel.com/manila
Twitter: http://twitter.com/crimson_alabang (@Crimson_Alabang)
Facebook: http://facebook.com/CrimsonFilinvestCity
There's something new in Crimson Hotel Alabang, an authentic Southeast Asian Buffet personally prepared by their Guest Malaysian Chef Alex Chong. Personally, Southeast Asian Cuisine can be either a hit or a miss here in Manila. Some offer really good Southeast Asian Dishes some don't. So I was really delighted when I tried this themed buffet at Crimson Manila, and it turned out amazing!
A Malaysian Chef + Authentic Imported Ingredients and you get an awesome buffet with close-to-home Southeast Asian flavors. The food really tastes how they should and the flavors were spot on.
The buffet showcases some of Southeast Asia's most sought after dishes. There were Sambal prawns, beef curry, Indonesian Chicken Soup and of course Chicken Rice among others. There was also a wide array of Asian Appetizers and even desserts. They rotate the dishes regularly and sometimes they serve Nasi Goreng and Beef Rendang.
The Chicken Rice was amazing as well as the super flavorful Indonesian Chicken soup. It was like our own Tinola but this one has a little more additional spices to it. The buffet also has this turmeric chicken which looks similar to Chicken Inasal and like the soup, more flavorful. As for the desert, there was the sago with coconut and sugar syrup which was delicious as well.
The mainstays or the buffet were still present. The Southeast Asian Dishes were served on top of the regular menu.
Here were the rest of the dishes that day.
The Southeast Asian Buffet runs this August and the buffet is priced at P1,200++ per head.
Hanggang Sa Muli! Paalam!
_________________________________
By: DENCIO
Originally Posted On: DENCIO.COM
Do You Like This Post?
Subscribe to the RSS Feed
Follow me on Twitter
Like us on Facebook
Email Me
Read More Posts HERE