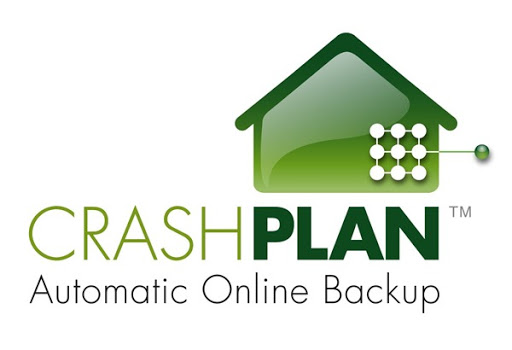 Last April, I made the decision of getting an automated online back-up service. I already have an existing local HDD back-up, however, we all know that those things conk out without notice. I shortlisted several unlimited storage, unlimited bandwidth with supposedly "uncapped" upload and download speeds automatic cloud back-up system and I decided to try out
CrashPlan
.
CrashPlan's Price to Feature Ratio was the main reason I chose their service (some really good and compelling online reviews helped as well). According to their website, their best feature is the ability to do Triple Back-Up Sets at any given time! Your Local HDD, Online (Cloud), and Even Use your Other or your Friend's Computer's HDD space for your back-up destination.
"Free local backup
Zero worries about data caps or network speed makes backing up to an external drive the fastest, easiest way to back up – and get back – your files.
Free offsite backup
Offsite backup doesn't get any friendlier than CrashPlan. Back up to multiple offsite locations, such as other computers in your network of friends and family, keeping your files safe from disaster at any one location.
Unlimited online backup
Only CrashPlan gives you all the storage you'll ever need. No storage size limits, bandwidth caps or file-type restrictions. Enterprise-class hardware and military-grade security come standard, too."

I have around 300GB of files in my computer, mostly photos. I activated my 2-Year CrashPlan Account last April 2014. From the beginning, I am aware that uploading 300GB may will take forever since our home internet connection speed is just 5mbps download with a measly 0.6mbps upload. Another reason is I rarely use my computer nowadays because I am mostly at work or using my phone so I am only able to back-up to the CrashPlan Cloud whenever I am actually using my personal computer. Having realized this, I made it a point to bring my PC whenever I am travelling to places which I think will have great connections – Hotels, Resorts, Other Countries.
Last April I travelled to Seoul, South Korea – one of the few places on earth where an almost symmetrical 20mbps internet speed is considered the minimum. I stayed there for about five days and I kept my PC on and let the cloud back-up run for around the same time. I managed to complete around 50%+ of my Files (around 150GB). During that time I noticed that the upload speeds to CrashPlan Central (Cloud) ranges from 1mbps to 2mbps, which was great since it was 4 times faster than the one I got back home. I checked the actual Internet Speed at the Hotel and it was clocking at 25mbps down and 12mbps up. Again I did not pay much attention, since I was very pleased to have reached 50%.
I went back home and continued the back-up cycle as I use my computer. Last month, I had a trip to Singapore – Another place where awesome internet connection is the norm. This time, my Back-up status was already at 70%+ and I was hopeful that I will finally be able to complete this on-going back-up process. I had a meeting that day and It caught up on me at the airport. The connection at Changi Airport was around 22mbps download and 13mbps upload but I noticed that my CrashPlan's upload speed was still averaging at 1.7mbps. Curious and a bit disappointed, I contacted CrashPlan support that immediately. And the conversation came as a big surprise.
[START]
LiveChat conversation transcript:
———-
Name: Dennis
E-mail: xxxx@gmail.com
Question or Issue: Upload Speed
Ticket number
Product CrashPlan+
Is this a Billing question or issue: No
———-
Devin T (Fri, 11/7/2014, 08:30:55 am America/Chicago)
Hello Dennis, is there any more information you would like to add while I review your initial question?
Dennis (Fri, 11/7/2014, 08:31:04 am)
Hi
Dennis (Fri, 11/7/2014, 08:31:13 am)
I just want to ask
Dennis (Fri, 11/7/2014, 08:31:43 am)
I noticed that even if I am on places with 10MBPS internet upload speed, I don't see the the crashplan upload go beyond 2MBPS
Dennis (Fri, 11/7/2014, 08:31:48 am)
are you capping this?
Devin T (Fri, 11/7/2014, 08:32:36 am)
No. We do not cap speeds. CrashPlan is a shared bandwidth service, so upload speeds will vary depending on the number of devices connecting to the same server at any given time. Normal upload speeds are usually between 1-4 Mbps, regardless of what speeds your network is capable of.
Dennis (Fri, 11/7/2014, 08:32:53 am)
oh that's why
Devin T (Fri, 11/7/2014, 08:32:58 am)
Because we are a shared bandwidth service, we are unable to meet each individual user's maximum upload capability as outlined by their network.
Dennis (Fri, 11/7/2014, 08:33:49 am)
that explains a lot. Since I was in Korea and Singapore where internet speeds were through the roof but my application upload speed plays around 1-1.7mbps only
Dennis (Fri, 11/7/2014, 08:34:10 am)
is there any way to increase the speed? from my end and maybe yours as well?
Devin T (Fri, 11/7/2014, 08:37:00 am)
We have some recommended considerations here: http://support.code42.com/CrashPlan/Latest/Troubleshooting/Speeding_Up_Your_Backup But they mainly detail changing the settings to optimize upload and upload speed. That being said, even after making those changes, you may not experience the boost in speed that you're hoping for.
Dennis (Fri, 11/7/2014, 08:38:34 am)
ok. But I guess, this is part of the fine print that I did not notice. Thanks anyway.
Dennis (Fri, 11/7/2014, 08:38:48 am)
can you email me the transcript of this chat please?
Devin T (Fri, 11/7/2014, 08:38:57 am)
Anytime Dennis. I can send you a transcript of this chat.
Dennis (Fri, 11/7/2014, 08:39:15 am)
thanks will wait for it
Dennis (Fri, 11/7/2014, 08:39:18 am)
bye
Devin T (Fri, 11/7/2014, 08:39:23 am)
Thank you for contacting Code 42 Software. Have a great day.
[END]
So, Apparently, the "uncapped" or "un-throttled" bandwidth/upload speed is jus big crap, shit, marketing propaganda (at least for me). Basically, they (CrashPlan) do not cap the speeds per se but since the servers are shared with other users and they actually have their physical or actual bandwidth limitations (1-4mbps) then me as a subscriber is also bound by those limits. So even if I bring my computer to places with 100mbps download/upload speeds, I still wont be able to back-up on those speeds.
Currently I am back in South Korea and I am almost done backing-up (FINALLY!). I am on a 10mbps connection but still I have not even gone beyond 2mbps. I guess there's a lot of other users backing up at the same time.


I am not sure if this was written on the fine print but this came as a really big surprise to me. I was really disappointed but I still like CrashPlan's service in general. At least it still delivers what it does best – Back-Up my Files. This limitation if you may call it may be more of a deal breaker for some especially those who have more than 300GB of data with them. On second thought, I may have not considered CrashPlan initially if I had known this fact. Imagine if you have 1TB of data to back-up, it would take you around 50 days continuous back-up at 2mbps connection. I could probably get a refund or something but in the end, I will do this process with another service provider all over again. I do not have the time and bandwidth to do that. Also, if I am able to finish this initial back-up thing, the succeeding continuous back-up of new files will be a bit less bandwidth intensive than the first online back-up set. I hope CrashPlan (or Code 42) can do something about this. I still have 1.5 years on my account, a lot can still happen right? Who know, I may change to a new computer and will need to do this all over again!
Hanggang sa muli, Paalam!
_________________________________
By: DENCIO
Originally Posted On: DENCIO.COM
Do You Like This Post?
Subscribe to the RSS Feed
Follow me on Twitter
Like us on Facebook
Email Me
Read More Posts HERE