Air Summit Gourmet (Airplane Restaurant)
Located inside Kamayan sa Palaisdaan Restaurant Tayabas Quezon
Lucban-Tayabas Road, Quezon Province (Google Map/Directions)
Contact Number: +6342 793-3654 to 55
Mobile Number: +639178523028; +639189510460; +639175562642
Website: http://www.kamayansapalaisdaan.com.ph
Facebook Page: https://www.facebook.com/pages/Air-Summit-Gourmet/870064349781640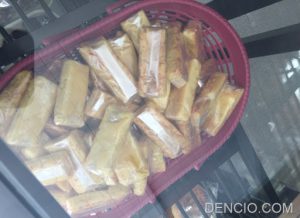 A few weeks ago, I was craving for Rodillas cheese bars and yema cake so I decided to convince force my brother and father to drive all the way to Lucban/Tayabas Quezon to buy some freshly baked goodies. Along the way, my brother mentioned that there was an "airplane restaurant" that was featured on TV and it was along the way so maybe we can have lunch there. I searched it online and I found Air Summit Gourmet. This Airplane Themed Restaurant is located inside the Palaisdaan restaurant along the National Highway. The place is hard to miss. You will be able to see the plane from a few hundred meters away.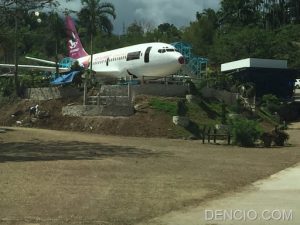 Anyway so it was already lunch time when we arrived. I already have a feeling that we won't be accomodated since it was a weekend and I have no prior reservations. I tried calling along the way but no one was answering the phone. Upon arrival, the lobby/reception was already crowded. I went in to ask if there were still open slots for lunch and they said that the next slot will be by 2:30pm (2 hours away). Our hunger can't wait so we decided to leave. But here are some information about the restaurant.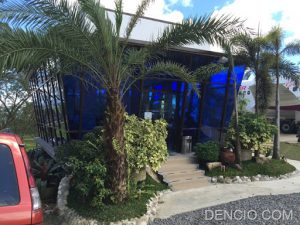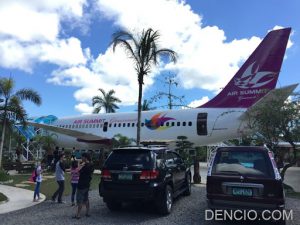 The plane is an old Boeing 737, converted into a dining room
The restaurant is marketed as a Fine Dining Destination
Dining is done in batches (around 2-3 hours apart) so if you did not make it to a slot like the lunch time slot, you will be accomodated on the next "Flight"
Prior reservation is ideal but it is a bit hard to get through
If you can't make it on their "flights" you can still eat at their original palaisdaan restaurant
Operation Hours are from 11AM to 9PM daily
Set meal costs around 500-800 pesos (not sure about the service charge)
Air Summit Gourmet is not a buffet restaurant. They offer set meals and ala carte.
Here's Air Summit Gourmet's set menu and price for that day.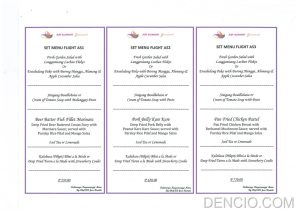 If you don't fancy their set-meals, you can also order ala-carte.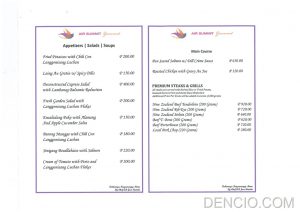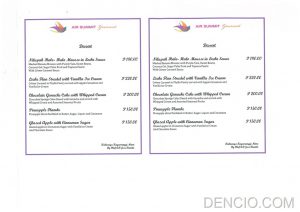 Clearly I was not able to try their food so I won't comment on it. However, if the their Facebook Page is any indication about the food, some people were not satisfied (and a found it to be a bit pricey) considering that the restaurant is marketed as a Fine Dining Place. If the reviews are accurate, it seems like a big disappointment to people who drove all the way to Tayabas. But hey, it is a novelty restaurant. You just don't go there for the food but for the experience and photo-ops as well. Anyway, I hope I can try it sometime on another roadtrip. Hope they improved by then.
Since we were not able to eat at Air Summit, we went to Palaisdaan…. and Voila! It was also crowded, probably filled with people who did not get a slot on the next flight. So we decided to leave and drive all the way to Lucban to eat at Buddy's Restaurant… and it was GOOD!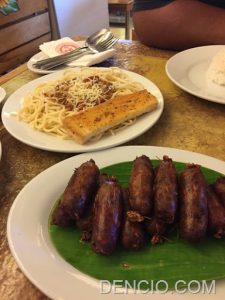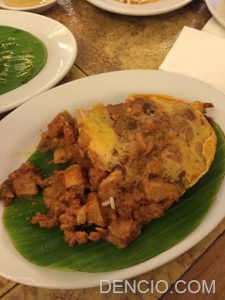 Hanggang sa muli, Paalam!
_________________________________
By: DENCIO
Originally Posted On: DENCIO.COM
Do You Like This Post?
Subscribe to the RSS Feed
Follow me on Twitter
Like us on Facebook
Email Me
Read More Posts HERE