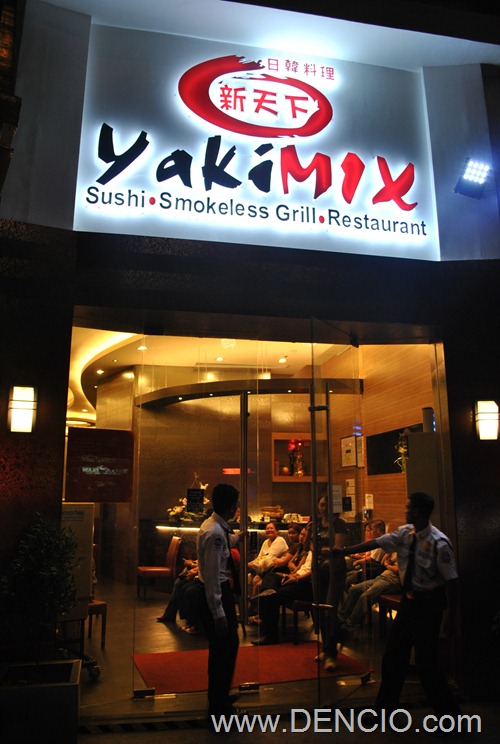 Yakimix is an Eat All You Can Place for your favorite Japanese and Korean Dishes. What makes Yakimix popular is their smokeless table top grill where you can cook your own food on the spot. If you love to cook, you will surely enjoy this place. The concept is Similar to shabu-shabu its just that, this one is grilled. By the way, No additional charge for this one, so Grill all the way!
Majority of their menu items are raw food ready for grilling. There are seafood, beef slices, sausages, and kebabs. There are also cooked meals, kimchi, and of course desserts, which IMHO was boring!
I was not able to take close-up pictures of the food, The manager said that it was not allowed.
What I love about this place – Unlimited Tempura! Hahaha! 🙂
This place is great if you are hanging out with your family and friends. You'll surely enjoy cooking your food on the spot!
Yakimix Price, Rates, Menu, Branches, and Contact Numbers:
Happy Grilling!
PS: There is a similar place called Tong Yang which in My Opinion is much better and cheaper! I hope I get to eat there again so that I can also blog about it 🙂
[AD] Want to earn while using Twitter and Facebook! Just Join and Register HERE!
_________________________________
By: DENCIO

Originally Posted On: www.DENCIO.com
Do You Like This Post?
Subscribe to the RSS Feed
Follow me on Twitter
Like us on Facebook
Email Me