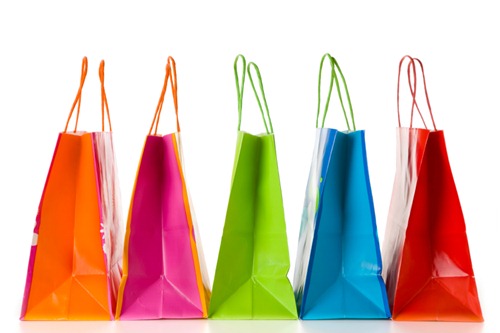 I love these group buying sites! And I love the concept in general! Now, no need to wait for sale items on the mall or at different agencies and stores. Now, all the promos, sales and deals go directly to your inbox – in real time!
Now, you can afford to buy a vacation in Bellaroca, El Nido, and Boracay. Dine at fancy restaurants and steakhouse. Bleach your teeth, whiten your underarms, wax the hair off your body, and botox all the way! Rebond, Color, and Style your hair. And my favorite, BUFFET, BUFFET, BUFFET! All at a fraction of the price! Usually starts at 30% discount.
And soon, you will be able to buy a new gadget a discounted price via YugaDeals.Com
Here are some of the most popular group buying sites in the Philippines today. Actually these are all I know So far. Most of them offer a variety of items. But some of them offer unique items to targeted market. For example, Deal Grocer offers Fancy and Expensive vacations and restaurants at a discount and Yuga Deals focus on offering discounted Gadgets and Techie Products.
| | |
| --- | --- |
| Groupon (Beeconomic) | www.beeconomic.com.ph |
| Ensogo | www.ensogo.com.ph |
| Cash Cash Pinoy | www.cashcashpinoy.com |
| Metro Deal | www.metrodeal.com |
| Deal Grocer | www.dealgrocer.com |
| Awesome.Ph | www.awesome.ph |
| Ebay Kuponan | http://kuponan.ebaysocialapps.com |
| Buyanihan | www.buyanihan.com |
| Plejee | www.plejee.com |
| Twangoo | www.twangoo.com/manila/en/deal |
| Local Roam | www.localroam.ph |
| Couppie | www.couppie.com |
| eTreet | www.etreet.com |
| Deal Spot | www.dealspot.ph |
| Groupie | www.groupie.ph |
| Crazy Deals | www.crazydeals.ph |
| Cuponz | www.cuponz.com |
| Melo Deal | www.melodeal.ph |
| Mura Ito | www.muraito.com |
| Clever Buy | www.cleverbuy.com.ph |
| Tipid 'To | www.tipidto.com |
| My Shop Mates | www.myshopmates.com |
| Pakyaw | www.pakyaw.com.ph |
| Yuga Deals | www.yugadeals.com |
The common thing among these Group Buying Sites is the payment system. Most of them accept credit card payments. Some even accept ATM payments and G-cash. But if you are concerned about your online safety, I suggest you get a PAYPAL account. PayPal is the safest way to pay online. No need to share your credit card details with each and every site you visit. you just need a PayPal ID and your purchases will be automatically charged to your enrolled credit cards using the Local Currency. You can sign-up with PayPal HERE.
Now that you have set up your payment method. Here are some tips when buying from these sites.
Check the Validity of the Promo. Most promos are offered on a limited time or limited quantity. Better act fast! BUT..
Don't be impulsive. You might end up buying things that you don't really need.
Check the branches or stores that you can redeem your vouchers. Most of the time vouchers can only be used on a particular store.
These Vouchers Expire. Please mind the expiration dates.
Print your Vouchers in Adobe PDF format for easy storage. Since there are a number of online stores, sometimes you'll forget where you bought a particular voucher. If possible download it into your smart phone.
Some deals does not push through. This applies to those deals that need a minimum number of buyers to be on.
For food vouchers, sometimes you can only use one voucher per transaction or per table. So even If everyone in your group has a coupon, you cannot use them all at once.
If you have time, research if you are really getting a good deal. Sometimes they just mark-up the prices then give you a huge discount to make it look like a great deal. An example was, I bought a spa/massage voucher from "one of them" worth P300, it was supposed to be half the price off from the regular price. Only to find out after that they really offer that same price for walk-in customers.
Please be patient, like most high traffic sites, sometimes the site may take some time to respond.
ALWAYS READ THE FINE PRINT
As for me, I have Tried Beeconomic, Metrodeal, Local roam, Awesome.Ph, and Ensogo. Mostly of Food Deals. But I am looking forward to YugaDeals! 🙂
By the way, since it is summer already, there are TONS of super cheap vacation packages available. Take a pick and go on your dream destination!
Hope this post helps. Happy Shopping! 🙂
[PS] Want to earn while using Twitter and Facebook! Just Join and Register HERE!
_________________________________
By: DENCIO

Originally Posted On: www.DENCIO.com
Do You Like This Post?
Subscribe to the RSS Feed
Follow me on Twitter
Like us on Facebook
Email Me