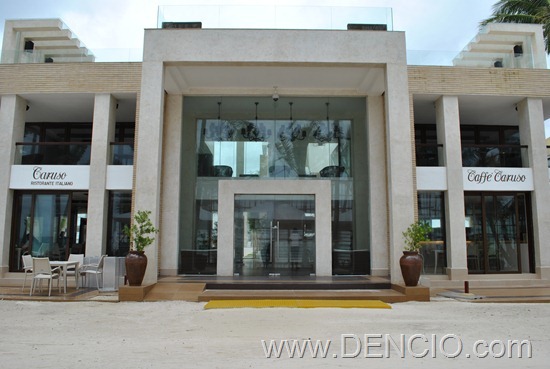 The District Boracay
Boat Station 2, Boracay Island, Malay Aklan
The resort is located between D'Mall and Starbucks Boracay.
Phone: +632 2345917 | +632 2349058
Email: reservations@thedistrictboracay.com
WEBSITE | FACEBOOK | TWITTER
If you have visited Boracay lately, you may have noticed this newest eye-catching resort along the beach of Station 2. If you are coming from station 3, the resort will be after D'mall and if you are coming from Station 1, it is just few meters away from Starbucks Coffee. This is the newest Luxury Boutique Resort in Boracay – The District Boracay.

Still in its first few months of operation and still on their soft-opening, The District Boracay opens its doors to New Travellers who want to experience Boracay for the first time and to the seasoned travellers who wants to experience something new on the island. This 48-Room Boutique hotel offers you excellent location, luxurious services and amenities, all for a reasonable price!
The Location
You are never too far from everything! The District Boracay Sits perfectly between Stations 1 and 3. Everything is just within walking distance. Whether you want to enjoy the Sandcastles and endless shore of Station 1, the Water Sport Activities of Station 3 and the Parties and Restaurants of Station 2, your hotel room is just a few steps away! The hotel also has its own clean and Vendor free beach front where you can relax and enjoy what Boracay has to offer!
The Resort
The District Boracay is really beautiful. And Even though you are located along the busy Station 2, Once you step inside the resort, you will definitely feel that you are away from it all. The resort is very quiet, calm, secure, and very gorgeous! The design of The District Boracay is very modern, simple, clean and edgy – literally! There are edges everywhere (pictures to follow) I personally like it, I think it is very unique and up to date but It may be a potential accident waiting to happen as well. The resort has a beautiful swimming pool with cascading waterfalls wall. Unlike other resorts where the passers by can see you swimming on the pool, the District Boracay's pool is more private because it is located inside the resort premises away from the pedestrian's view. The entire resort is secured by a perimeter fence and lots of CCTV cameras for the guest's protection. They also have this multi function roof-deck where you can enjoy Boracay's Skyline and a perfect view of the Beach – without the sand! A perfect Place to Chill and Unwind.
The Rooms
There are several types of well appointed rooms in the District Boracay the only differences are the size, the location, a living area, a loft and the view. I stayed in a deluxe room and I must say that it was simply beautiful. To be honest, the room was not that huge but definitely big enough for 2 and there were still some amenities that were not available since they are still in their soft-opening but they assured me that when they officially open in October that they will be providing the complete amenities inside the rooms. Essentially the room was complete – Great Bed, Nice Firm Pillows (With 2 more extras in the closet), 32" Sony Bravia TV, Split Type Air-conditioning, Separate Toilet and Shower areas with Exhaust fans, Complete Toiletries and a Veranda with a great view of the pool and Free Wi-Fi (Which is a bit slow).
The Experience
You will appreciate warm Filipino Hospitality from the staff and crew of The District Boracay. They were very polite, courteous and very helpful. They will always greet you when you meet them inside the resort and will offer help every chance they get. The check-in was smooth, you will be served some welcome drinks and cold aromatic towels for refreshments while you wait for your room. The Hotel still does not have their own Private Boat and Hotel Shuttle from the Port but they are working on having this before their Grand opening.
The Food
Right now, the only Dining option inside the hotel is their Italian Restaurant Carusso Ristorante Italiano (Which I will review separately). The breakfast included in the room is Plated with your choice of Continental, American, and Pinoy Breakfast favorites. The District Boracay also plans to serve their Own Buffet Breakfast soon.
Overall I must say that The District Boracay is a great new option if your are traveling to Boracay. So If you are looking for a Hotel or Resort in Boracay, you should try this one! Although there are some minor shortcomings in the amenities and facilities, I am sure that they will work on it before their Grand Opening this October. I hope I get to try them out again once everything is in place for the Full Luxury Experience.
And by the Way, before I forgot. Here's The District Boracay's Rates and Prices (Both Publish Rates and Discounted Rates) I think they still have this Pre-Opening Sale Rate. These rates are valid until September 2012 only. Better call to Confirm the final rates and Availability.
Premier: Php 13,200 (Sale P7,700)
Deluxe Suite: P13,200 (Sale P8,470)
Premier Suite: P14,300 (Sale 9,240)
Extra Person – Adult P1,500 (Sale P1,000)
Extra Person – Child P1,000 (Sale P800)
Again Here's their Contact Details:
The District Boracay
Boat Station 2, Boracay Island, Malay Aklan
The resort is located between D'Mall and Starbucks Boracay.
Phone: +632 2345917 | +632 2349058
Email: reservations@thedistrictboracay.com
WEBSITE | FACEBOOK | TWITTER
UPDATE: Due to the bad weather that day, some pictures were not that appealing 🙂 On a good sunny day, here are some pictures courtesy of The District Boracay.
Hanggang Sa Muli! Paalam!
_________________________________
By: DENCIO

Originally Posted On: www.DENCIO.com
Do You Like This Post?
Subscribe to the RSS Feed
Follow me on Twitter
Like us on Facebook
Email Me