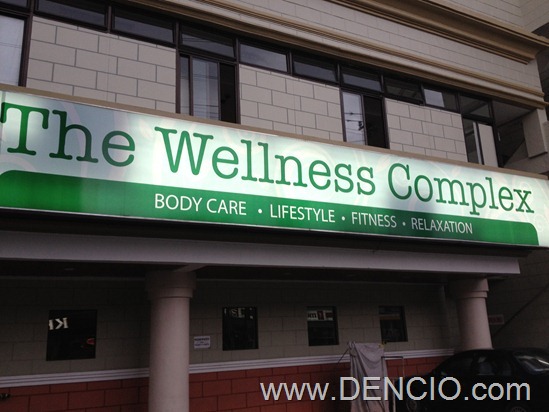 Perps MedSpa at the Wellness Complex
University of Perpetual Help Dalta Medical Center (UPHDMC)
Alabang, Zapote Road Las Pinas
Phone: 02 874-8515 loc 724.
The University of Perpetual Help Medical Center is taking a holistic approach to Wellness. Aside from offering a full service hospital, they also opened their very own Wellness Complex. The Aim is to provide a Holistic Approach to Relaxation, Disease Prevention, Body Care, Cosmetic Surgery, and Physical Fitness. As an introduction they opened their candidly-named Wellness Spa – "Perps MedSpa".
Perps MedSpa offers a wide array of services, from Massages, Facials, Diamond Peel, RF Lipocavitation, Body Scrubs, Botox, among others. Refer to the picture below for the list of services.
I was able to try their services recently and I really find their services relaxingly good. Their staff were well trained and very professional and Their facilities were brand news and very up to date. I had a massage, a facial with diamond peel and a session of RF Lipocavitation all in one day!
First I tried the massage, it was done in a private room and the therapist was really skilled. Although It was not the best I have tried so far but for the Price of around P300 done in a clean private room by a professional therapist, I must say that it is really a good option to most spas out there. They have solo private rooms with showers and a couples room with sauna and shower as well.
After the massage I tried their facial with diamond peel. The facial was done by a medical professional such as a Registered Nurses and unlike the other facial centers in the malls, the session is done inside a private room for your total relaxation and privacy. Now, If you are afraid that it will hurt a lot – don't be. Your therapist can clear out the dirt in your pores without you having to shed a tear! For the diamond peel, they use the latest equipment and they take their time, unlike most facial centers where they rush to get you done, in Perps Medspa, they make sure you get the best possible service. If you think that you have to have to pay a lot for a private room, professional therapist and the latest equipment – think again! Facials and Diamond peel costs just around P500 per session, almost the same price you pay for a service done in a mall.
After the facial I tried the LipoCavitation or RF Lipo. That was my first time undergoing such procedure. Basically what they do is put a gel (similar to the one used in ultrasound procedures) in your tummy or thighs or wherever then they move the tip of the machine around the area where you want your fats dissolved. You wont feel a thing, except for the feel of the cold metal gliding on your tummy. You will also hear some ringing sound in your ear, this is the Radio Frequency Sound travelling through your body. I was informed that this is not a miracle solution to my tummy fats but if you want to see some significant results, it is advisable to undergo at least 8-10 sessions. I think they still have their promo price of P4,000 for 6 sessions. The entire RF treatment is done in 20 minutes and there is no downtime. The broken down fat cells will be eliminated naturally through your body.
The one above is a bit different, aggressive and not to mention, painful. What it does is aside from sending RF into your body, it physically sucks in parts of your tummy and while it rolls on your skin, it causes discomfort to the patient. Just go for the one below, it is more pleasant.
Overall, I think Perps MedSpa is a great one stop private place to have all your body works done. They use up to date equipments, they are staffed by trained professionals and their prices are very reasonable. So if you happen to be in Las Pinas go visit Perps MedSpa.
Hanggang Sa Muli! Paalam!
_________________________________
By: DENCIO

Originally Posted On: www.DENCIO.com
Do You Like This Post?
Subscribe to the RSS Feed
Follow me on Twitter
Like us on Facebook
Email Me