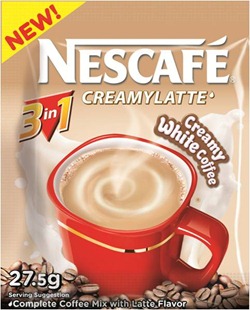 First of all, it is not mine! How I wish! But I love you guys! The Smaller the crowd, the more intimate and personal right? #WEH
Well, Nescafe is the lucky owner of the Facebook Page with more than 2.1 million likes. A Facebook page launched on last July 8, 2009; in December 2011, it reached the 1 million mark, and shortly a year after, on October 23, 2012, it held its spot as the no.1 brand page in the Philippines, with more than 2 million loves hits on Facebook. To date, it is the most loved, followed, liked Brand Fan Page in the Philippines.
YAMMY!!


"We receive overwhelming support every day on Facebook. One post may get as many as a thousand likes and shares, and comments may reach up to the same level – we're blown away. It is heartwarming to see people love and understand your product at almost the same level that you do, and through this event we say, 'Thank you'," says Mark Castillo, Consumer Marketing Manager of NESCAFÉ in the Philippines."
According to Nescafe, What they want is to keep their fans engaged in Facebook and of course they want those 2.1 Million Followers to:
Drink a cup of Nescafe Classic in the Morning

Drink a cup of Nescafe 3-in-1 during their breaks

And finally, Drink a cup of Nescafe Decaf Before Bedtime

Now, If I have those number of followers on Facebook, I would probably –
Don't have time to work because I have to response to a lot of Queries and Comments

I can probably sell stuff online?

I can enter contests which needs tons of "likes" from Facebook!
But seriously, this only underscores how well loved Nescafe is by the people. They get to touch lives across all classes. They were able to grow their fan base organically and keep it that way. So YAMMY! Talaga! Kudos Guys! Keep it Up!

What about you? What would you do with 2 million fans on Facebook?

Enjoy The Brew!

Hanggang Sa Muli! Paalam!
_________________________________
By: DENCIO
Originally Posted On: www.DENCIO.com
Do You Like This Post? Subscribe to the RSS Feed
Follow me on Twitter
Like us on Facebook
Email Me
Read More Posts HERE