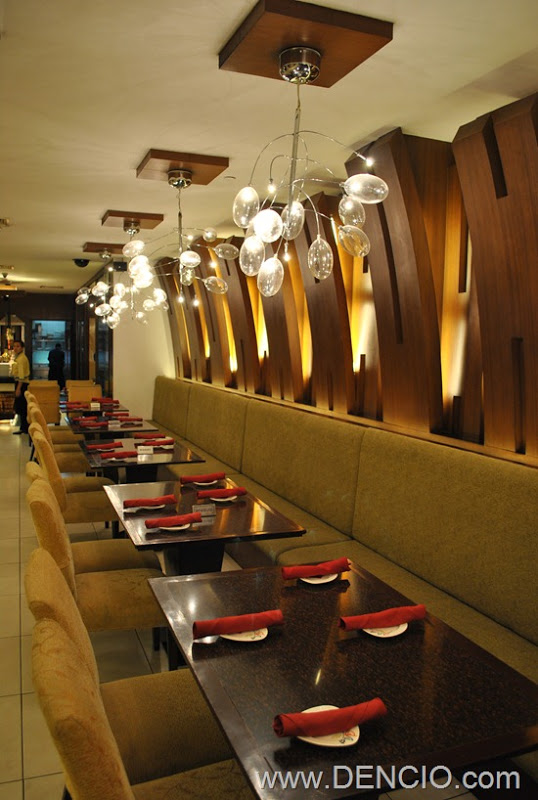 This is your ultimate, most extensive list and reviews of the Best and not so Best Buffest around the Philippines. A guide to help you compare and get your money's worth when choosing a buffet. These are the buffets that I was able to personally try to date. Although there are still a lot of buffets out there which I have not tried (but planning to) but so far, I think I have covered the most popular among the buffets in the Philippines. If you think your buffet deserves to be included in this list please contact me ASAP! :p
(Above: Season's Café at the Manila Pavilion Hotel)
WARNING: No Leftovers, No Sharing, No Zip-Locks! This posts is rated SPG! Super Patay Gutom! 🙂
My Favorite Restaurant in the Whole Wide World is Banapple! I can answer that question in a snap. But when it comes to buffet… it's not that simple. Of course most people would say – Spiral at Sofitel. Probably because it is the most popular, the longest, and currently the most expensive buffet in the country. Some would say Circles at Shangri-La because they like the service and the ambiance. Or perhaps Vikings or Buffet 101 because of the price to food ratio and it comes with overflowing booze! Everybody has their own opinion so, what I'll do is I'll just list them all out for you to check out! Eventually, You'll decide which one suits you best!
But before the list of the best buffets, for the record, as of today.. my personal favorite buffet is Vikings. Cheaper than the hotels, but you get the same quality and quantity. Sulit! Especially with the overflowing drinks! 🙂 But according to my Sources, when the new and improved Spiral Buffet at Sofitel Manila Opens Opens on XXX xx, 2012 we will all be blown away! Can't wait! 🙂 Sorry I can't disclose the date, but it will be opening Sooner than you think! With an estimated (not official) price tag of almost 3K per person, better start saving for the ultimate buffet! 🙂
So here's DENCIO.COM's ultimate buffets list for you Guys! (In No Particular Order)
*Seasonal (Christmas Season)
**Closed, The Hotel is now Mövenpick Hotels & Resorts Cebu
I could have name this post The Best Buffets in the Philippines for SEO Purposes! But of course I cannot claim that. I have not tried them all – YET! But one by one I think we'll get there! Again, if your think that your buffet deserves to be included on this list or if you found a good buffet that is not on this list, please let me know ASAP! :p I will be updating this post by time to time so save this post in your bookmarks!
How about you? What is your favorite buffet so far? 🙂 Let Me know! 🙂
Hanggang Sa Muli! Paalam!
_________________________________
By: DENCIO

Originally Posted On: www.DENCIO.com
Do You Like This Post?
Subscribe to the RSS Feed
Follow me on Twitter
Like us on Facebook
Email Me